Presenting The Information You Need...
Notebook Computer Guide*
Quick... Reviews... Summary...

*Become An Educated Buyer & Save
Online Laptop Buyer's Guide
Written by
Titus Hoskins
In a hurry? Why not download our very Handy Computer/Laptop Buying Checklist - simple facts you should know before buying your new computer or laptop:
Computer/Laptop Buying Checklist PDF
To save this PDF file, right click the link and click "save link as..."
This is a Condensed Buying Guide for Notebook or Laptop Computers.
Basically, it will help you 'line up' the Three Factors Dictating which notebook you should buy. These factors are:
1. which notebook is the Right Size For You
2. with the Best Technical Specs
3. with the Highest Reviews or Ratings
...Match up all three of these factors and you should be satisfied with your purchase choice.
1. Size Does Matter!
This is one situation where size does matter. The actual physical dimensions of your notebook or laptop computer is the main reason you're considering buying a notebook.
If you're buying a regular PC for your home - size or weight is not really a serious consideration. You're only going to stick it on a desk somewhere and besides - most regular pc's take up about the same amount of space. At the most, you might consider the display or screen size but the actual physical dimensions are of little consequence when buying a regular PC.
On the other hand, when buying a notebook or laptop - the physical size and weight are or should be your first consideration.
Don't get the wrong impression, technical specs (what your computer is capable of doing) are just as important. So too, are the ratings or reviews of the notebook you're considering buying. However; size should be your first feature or factor in your buying process.
It's the main reason you're buying a notebook!
You have to find the right size notebook or laptop computer for you. Whether you're a business person, a frequent flier, student, home owner, ... you're looking for a computer that will physically fit your needs.
How to find the right size for you?
Answer a few simple questions: What is the purpose of your notebook? What will you be using it for?
Do you want something small to tuck into a handbag or briefcase to carry anywhere...shopping, meetings, vacations...
Do you want a computer to carry to class...
Do you want a portable replacement computer to move around in your home from room to room...
Do you want a computer for frequent business traveling...
Your Purpose will Determine The Size
Consider the main purpose of your notebook and then decide on the size best suited for you.
Notebooks and Laptops have been categorized for you . They are grouped according to size. Here's a quick rundown:
Tablet PC (smallest) size of a paper tablet or notepad Less than 3 pounds.
Ultra Portable (small) <11" x <10" Less than 1.3 inches thick Usually Less than 4 pounds.
Thin and Light (mid-size) 11-14" x <11" 1 to 1.4 inches thick From 5 to 7 pounds.
Desktop Replacements (largest) >13" x >11" More than 1.5 inches More than 7 pounds and up
Please note - the weight here is without the power adapters and accessories that may be needed with your notebook. Add 2 to 3 pounds for these extras.
If you have picked the size best suited to your needs. Now it's time to look at the Technical Specs...
2. Technical Requirements Of Your Notebook.
Next, before you make your purchase you must consider the technical specs of your new notebook. It must be capable of doing the tasks and chores you want it to perform.
And these tasks may be quite different...do you want a notebook for simple tasks like email and web browsing or do you want a notebook for gaming or web authoring (audio,video). The technical requirements would be completely different in each case.
How to Read Computer Specs?
Might sound obvious to the technical savvy but the majority of computer users are unaware of the technical capabilities of their computers. Do you know the specs on the computer you're presently using???
Lets Look at an Example
You often see these kinds of ads for computers:
[New Dell Inspiron 15 5000 Series Touch laptop with Intel Core i7 processor, 8GB memory, 1TB hard drive, Intel 3D camera...]
If you could only understand two facts in the ad above -- don't worry! Just keep Reading!
The three main concerns that you will have to know are: Hard Drive, RAM Memory and Processor/Speed.
* Hard Drive: This is how much data your computer can hold! In our ad above it's 80 GB - which is excellent for a laptop! How much do you need? You'll need only 200GB or 300GB for most tasks on your notebook. If you handle large graphics or large amount of files (dvd, MP3s, etc.) you need more -- 1TB are now common. Also check if it has a fixed drive; some units have drives you can swap.
Also, keep in mind, that you also have the external drive(s) option for storing and media-burning.
Another consideration, many notebooks come with software programs already installed, Norton Antivirus, Notebook Maximizer, etc., - this will take up a lot space so you might not have the 30GB or 40GB for your own personal storage! If this is a concern - check with your dealer to see the actual size of your storage.
* RAM Memory: How much do you need?
RAM (random-access memory). This is what the computer uses to run applications and data on your operating system. It's generally agreed that you need at least 256MB for Windows XP and Mac OS X. Most notebook computer these days come with up to 1GB - 8GB or more.
Please Note For Windows Vista you will need 1 Gig of RAM or more. You will also benefit from having the new Core 2 Duo or Athlon 64 X2 processor. If you need further andvice on upgrading to Windows Vista check here: Windows Vista Upgrade Advisor - Anyone remember Vista? :-)
Video RAM is another consideration especially if you will be doing a lot gaming or visual graphics. Some notebooks now go up to 2GB of RAM. Gamers will also want to check out the amount of Video Memory, for instance, the ATi Mobility Radeon 9700 graphic sub-system has 128MB of its own memory.
* Processor's Speed: The Processor is the heart or rather the brain of your notebook or computer. It does the processing and applications. Most people prefer Intel Pentium Processors; the higher the number the faster it will process! Go with a Pentium 4 - M if you can. It is very expensive but it's extremely fast and permits a long battery life. Mobile Intel Celeron is another choice.
These processors are in older models, newer laptops/tablets will have the powerful Intel i3, i5 or i7 CPUs.
Speed is how fast your computer can process data and perform your tasks. The faster the better! Latest models get up to a blazing 3.6 GHz. Tip: You might also want to check the rotational speed of your notebook's hard disk as it can affect performance a 5,400rpm notebook disk is much faster than a 4,200rpm model. How fast the disk spins, will also determine the performance level of your notebook.
Other specs you have to check out are:
* CD-RW Drives: You will need a CD-ROM for installing. And a CD-RW drive for burning your own CDs if that's one of the tasks you want your notebook to do.
Keep in mind another option -- many notebooks can access or use external drives for data storage, cd burning, etc.
* Connections: Most if not all notebooks have 56Kbps-modems and Ethernet connections. As well as connections (ports) for printers, VGA for external monitor and there should be one or more USB ports for keyboards, drives, MP3's and digital cameras. If you handle large video files or data - make sure your notebook has a FireWire Port. Plus, most notebooks have built-in antennas for wireless networking and portability. But check before you buy.
* LCD Displays: Most have LCD screens; this is different from your desktop CRT (cathode-ray tube) monitor but most people are familiar with this type of displays -- it's commonly found in digital cameras and camcorders.
Screen Size: You have to consider what size LCD display you want. If you're going to be viewing a lot of pictures or movies on your notebook -- a large 15 or 17 inch would be better suited for your needs.
Usually, LCD screens range in size from 12 inches to 17 inches (diagonal). Viewing is usually set at 1,024x768 resolution. Quality is almost standard in all these notebooks. But check them out at your dealers if picture quality is your main reason for buying a notebook.
Note-- Fujitsu LifeBook P ultraportable series has one of the smallest displays 10.6 inches. The Apple PowerBook has one of the largest at 17-inches.
* Accessories: Lastly, you should look at some accessories that you might need with your notebook computer. Many come with a Docking station or port replicator -- somewhere to store and access your computer. Check on the functions of each before you buy.
You might consider buying an extra battery; especially if you're buying your laptop mainly for traveling and in the field work.
Laptop bag is another accessory you should definitely consider buying. Again, notebooks might seem lightweight and small but if you have lug it around all day and you're going to wish you had bought that carrying bag.
Consider Your Computer Specs
What will you need? How large a Hard Drive? How much Ram Memory?
If you want a simple notebook for email or web browsing your computer specs can be quite low. However; if you do a lot of downloading, MP3's, DVD's --you will want a large hard drive. Also, if you do web authoring dealing with a lot of audio and video files you will need the highest RAM you can afford.
Consider your needs and act according...
If you have picked both the size and the specs of your new notebook -- the right size and specs best suited for your needs. Now it's time to look at some Reviews...
3. Notebook and Laptop Reviews and Ratings
This section will start with a word of caution. The following reviews and ratings have been compiled from different sources on the net. Extensive Research done on computer review sites and notebook forums. Over time - by reading all these reviews you get a consensus on the top brands. If you have the time - you can and should do your own further investigation on notebook computers. Draw your own conclusions. This is only a guide.
Here's a brief summation of the top findings in each group:
Tablet PC - If size and weight is a problem for you - you just won't or can't carry around anything weighting over 2 or 3 pounds then you should consider the extremely lightweight Tablet PC. It's the lightest PC you will find.
These have a niche all their own and is very suited for "road warriors" and "corridor warriors". You get a fully equipped PC in the form of a letter sized notepad that you can carry to meetings. Some have special digital pens that you can write with - very practical for students, salespeople, teachers, researchers, engineers, health related workers, and other people who find a notebook too cumbersome in a meeting or office setting.
Tablet PC can come in two designs - 'Convertible' and 'Slate' Models.
In the 'convertible' model - a small tablet-sized screen folds over like a notebook with an integrated keyboard and in the 'slate' model - the screen can be removed from the keyboard. Most models carry Windows XP Tablet PC Edition.
All the major companies such as Hewlett Packard, Fujitsu, Toshiba and Acer...produce Tablet PC's.
Pros - Very lightweight, easy to carry anywhere and great for PowerPoint presentations!
Cons - Don't have all the features of a larger notebook, hard to read outdoors in bright light.
Many of Laptops Listed Below are the older Models... Many have more
current models in the series or under the same brand name.
Top Rated Tablet PC's To Consider...
Ultraportable Notebooks
Just as the name implies, these notebooks are very portable. Designed to be easily carried anywhere - airports, meetings, hotels, etc. -- its light weight makes it a favorite of the business traveler. Even though it doesn't have the full functionality of the larger notebooks.<>
If you do a lot of traveling and don't want to lug around a heavier notebook - the UltraPortable is for you.<>
Pros - It's Portability, easy to conceal (theft is a problem with most notebooks), excellent for the business traveller.<>
Cons - Many don't have an internal optical drive or floppy drives so you many have to carry these external drives or a docking bay - add 2 or 3 pounds for these extra devices. Don't have all the functions of larger notebooks.<>
Top Rated Ultraportables to Consider...
Thin and light Notebooks
Thin and Light Notebooks offers more features or functions than the Utraportables. Thus, they are somewhat heavier and bulkier. If size and weight is not a consideration for your needs - you should try a Thin and Light Notebook.
Most of the better models comes with a Intel Pentium 4 or 4-M. Battery life should be a consideration and the new Pentium 4-M uses less power and gives longer life to your batteries.
Keep in mind the traveling weight of these notebooks, if you have to carry external drives, docking ports, etc. will add 2 or 3 pounds to your weight.
Pros: Lightweight and portable, more functions than an UtraPortable.
Cons: Theft may be a problem (keep an eye on it, make sure it's insured, backup data, stencil your ID on it!), less functions than a full desktop replacement.
Top Rated 'Thin and Light' To Consider...
Netbook or Mini Laptops
Netbooks are the fastest growing segment of laptops... they were introduce by Asustek in the fall of 2007. The nebook or mini-laptop is smaller, with a 10 inch display or less, and usually sells for well under $500. Excellent for students and business travelers.
Check out some of the best mini laptops here: Best Netbooks
Desktop Replacement Notebooks
Growing in popularity as these desktop replacement computers now offer most if not all the functions of your regular desktop PC plus with the addition of portability.
Worth considering before you purchase your next PC. Especially if you just want a portable PC to move around in your home - from room to room. Or the cottage!
Multimedia seems to be a hot trend in personal computers. Notebooks are starting to integrate Microsoft's XP Media Center into their systems. Just look at the new HP Pavilion zd8060us with it's 17 inch monitor - it's a TV set, PVR, DVD player, stereo, and last but not least a computer.
However; the major drawback - these systems are not suitable for extensive traveling. Since most weight in at over 10 - 12 pounds; sitting with these in your lap for any extended period of time will be slightly uncomfortable.
Pros: Full functions, large screens, and portable.
Cons: Not really suitable for traveling.
Top Rated Desktop Replacements To Consider...
Gaming Notebooks
Special category of Notebooks. These computers are better suited for gaming - offers great graphics and faster speeds. Of course, you can also use these for ordinary computer tasks but where's the fun in that?
Some Top Rated 'Gaming' notebooks to consider:
Business Notebooks
Special category for Business. Some notebooks are better suited for your business needs than others. Again, access your needs and act according. These notebooks are very flexible in any business situation. They will get the job done!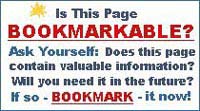 Some Top Rated 'Business' notebooks to consider:
Budget Notebooks
If you're on a 'tight budget' - you may have to settle for less. That is - less speed, less storage and less convenience. Usually, if money is a problem you will have to settle for a cheaper Processor - the main factor in the price of your notebook. You may have to go with Mobile Intel Celeron Budget or AMD Athlon XP-M.
Some Top Rated 'Budget' notebooks & netbooks to consider:
Putting All The Pieces Together.
Now you have to put all three factors together. It will help you make your choice easier.
You have decided on the size of notebook that best suits your needs and purposes.
You have figured out the technical specs your notebook must have in order to fulfill those needs or jobs you want it to perform.
You have checked to see which is the best rated notebook in your particular category.



You're a small business owner who requires a computer for frequent airplane trips across country. You probably want an utraportable that's lightweight and very portable. You might consider buying the MacBook Pro or Air.

Hopefully, this simple condensed Notebook Buying Guide will help you in the purchase of your notebook or laptop computer. At the very least, it will have pointed you in the right direction.

........

The Notebook Guide

Want to thank BWM for this content? Tell a friend about us, add a link to this page - or visit this page for notebook buying tips.

Link to this page:

Please bookmark with social media, your votes are noticed and greatly appreciated. Thank You.

To Check Out Top-Selling Notebook Computers That Are Updated Daily Click This Link: Top Deals For Today!
If money is no object - You might want to Click This Link: the-best-notebook-money-can-buy!
CLICK To View Our TOP HAND-PICKED Quality Laptops:













Copyright - Laptop Computer Guide
Your Free
Notebook Guide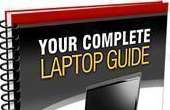 To access our Notebook Guide just click the link below OR you can DOWNLOAD this handy PDF file by right clicking the link. Free Notebook Guide


Notebook Guide
Information Overload
The Internet has too much Stuff!
We Sort and Compile all this information for you and present a brief Synopsis or quick Summary of product reviews.
Break through the Clutter.
Use this Easy Guide to point you in the right direction and save your most valuable asset.
Time
.....................
Quick TimeSavers



Yes, as per FTC rules and full disclosure - this is an affiliate site and may receive small compensation for links clicked on this page.