Quick... Reviews... Summary...

This is one case where size does matter! It's the main reason you're considering buying a notebook or laptop in the first place. You want something that's lightweight, portable and versatile; to carry on your next business trip, to take to class, or to move from room to room in your home with ease.
As technical specs and capabilities of notebooks improve and even out in the coming years - it may be the only main factor you will have to consider before you buy your notebook. However, there's a wide variation in the models, sizes, and capabilities of present day notebooks so you do have to figure out which size notebook is best suited for your needs.
To make your job easier, computer notebook or laptops are classified into different groups; here's a quick rundown:
Tablet PC (smallest) Size of a paper tablet or notepad, less than 3 pounds.
Ultra Portable (small) <11" x <10" Less than 1.3 inches thick, less than 4 pounds.
Thin and Light (mid-size) 11-14" x <11" 1 to 1.4 inches thick, from 5 to 7 pounds.
Desktop Replacements (largest) >13" x >11" More than 1.5 inches, more than 7 pounds and up
And here's a brief summation of each group:
Tablet PC - If size and weight is a problem for you - you just won't or can't carry around anything weighting over 2 or 3 pounds then you should consider the extremely lightweight Tablet PC. It's the lightest PC you will find.
These have a niche all their own and is very suited for "road warriors" and "corridor warriors". You get a fully equipped PC in the form of a letter sized notepad that you can carry to meetings. Some have special digital pens that you can write with - very practical for students, salespeople, teachers, researchers, engineers, health related workers, and other people who find a notebook too cumbersome in a meeting or office setting.
Tablet PC can come in two designs - 'Convertible' and 'Slate' Models.
In the 'convertible' model - a small tablet-sized screen folds over like a notebook with an integrated keyboard and in the 'slate' model - the screen can be removed from the keyboard. Most models carry Windows XP Tablet PC Edition.
Included in this section would have to be the iPads... Apple's tablet which has increased the popularity of these kinds of mobile devices immensely. Microsoft's surface is another one you might consider if you're in the market for a mobile device.
All the major companies such as Hewlett Packard, Apple, Microsoft, Fujitsu, Toshiba and Acer...produce Tablet PC's.
Pros - Very lightweight, easy to carry anywhere and great for PowerPoint presentations!
Cons - Don't have all the features of a larger notebook, hard to read outdoors in bright light.
Ultraportable Notebooks
Just as the name implies, these notebooks are very portable. Designed to be easily carried anywhere - airports, meetings, hotels, etc. -- its light weight makes it a favorite of the business traveler. Even though it doesn't have the full functionality of the larger notebooks.
If you do a lot of traveling and don't want to lug around a heavier notebook - the UltraPortable is for you.
Pros - It's Portability, easy to conceal (theft is a problem with most notebooks), excellent for the business traveller.
Cons - Many don't have an internal optical drive or floppy drives so you many have to carry these external drives or a docking bay - add 2 or 3 pounds for these extra devices. Don't have all the functions of larger notebooks.
Thin and light Notebooks
Thin and Light Notebooks offers more features or functions than the Utraportables. Thus, they are somewhat heavier and bulkier. If size and weight is not a consideration for your needs - you should try a Thin and Light Notebook.
Most of the better models comes with a Intel Pentium 4 or 4-M. Battery life should be a consideration and the new Pentium 4-M uses less power and gives longer life to your batteries.
Keep in mind the traveling weight of these notebooks, if you have to carry external drives, docking ports, etc. will add 2 or 3 pounds to your weight.
Pros: Lightweight and portable, more functions than an UtraPortable.
Cons: Theft may be a problem (keep an eye on it, make sure it's insured, stencil your ID on it!), less functions than a full desktop replacement.
Desktop Replacement Notebooks
Growing in popularity as these desktop replacement computers now offer most if not all the functions of your regular desktop PC plus with the addition of portability.
Worth considering before you purchase your next PC. Especially if you just want a portable PC to move around in your home - from room to room. Or the cottage!
Multimedia seems to be a hot trend in personal computers. Notebooks are starting to integrate Microsoft's XP Media Center into their systems. Just look at the new HP Pavilion zd8060us with it's 17 inch monitor - it's a TV set, PVR, DVD player, stereo, and last but not least a computer.
However; the major drawback - these systems are not suitable for extensive traveling. Since most weight in at over 10 - 12 pounds; sitting with these in your lap for any extended period of time will be slightly uncomfortable.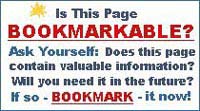 Pros: Full functions, large screens, and portable.
Cons: Not really suitable for traveling.
Additionally, screen size should be looked at, depending on the main purpose of your notebook - 17 inch display is best for watching dvds and tv. 14 inch or 12 inch would do for most business and traveling situations. You can also check the display quality - resolutions can run up to 1,680x1,050 pixels or more on a high market machine. But this is where an eye test is the best judge - if you can check out the display quality first hand - judge for yourself.
Hopefully, this article has given you sufficient information on the different sizes of notebooks and laptop computers for you to pick the size best suited for your needs. Match your size with the main purpose or use of your notebook and you can't go wrong.
The Notebook Guide
Please bookmark with social media, your votes are noticed and greatly appreciated: