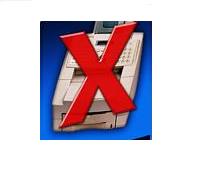 Internet Fax Service Guide
TrustFax - Internet Fax Service
TrustFax is part of a very interesting and exciting company - Comodo!
Comodo is a world leader in "Identity and Trust Assurance Management Solutions" for the Internet. It has developed highly effective products to deal with Internet Security issues such as phishing, identity encryption and online verification.
TrustFax is another one of these superior products that's finding a ready market among those looking for a good email fax service.
TrustFax offers three different fax plans:
Power User $19.95 per YEAR - 70 Free Fax Pages (Incoming AND Outgoing)- 15 MB Storage. Pro User $9.95 per Month - 120 Free Fax Pages - 20 MB Storage. Premium User $18.95 per Month - 240 Free Fax Pages - 100 MB Storage. Extra pages over the free pages will cost $.10 each. Domestic faxes (USA and Canada) only - International rates apply to other countries.
TrustFax offers toll-free numbers and faxing is done in several ways, including a Web Interface. eMail to Fax. No set up fees. No hardware or software needed. TrustFax also offers a Free One Month Trial. You can fax the following files types: doc , .pdf , .txt , .jpg, .bmp, .xls, .wpd, and html (public links to images and no scripting), .png, and .wks.
TrustFax's Support needs just a little more trust! It Offers email support or you can call (09:00-5:00 EST, Monday-Friday). There are online manuals for faxing and fax broadcasting.
TrustFax does offer an online Demo so you can try it before you buy. You can also try the free trial.
Along with most of the Internet Fax Services listed in this Guide, TrustFax offers extensive Corporate Faxing Services - Custom Plans are available for any type of business - big or small. Fax Broadcasting and other features are available for corporations and charity groups.
TrustFax is featured in Microsoft Office Marketplace where it has a customer Rating of 3 1/2 out of 5 stars.
Very flexible plans make TrustFax a good choice for your Internet Faxing Service. For a modest Fax User the yearly plan is a very good deal.
..........
Please Note In gathering information and facts about the different Internet Fax Services, some online sites proved very beneficial. Mainly sites that rated the different Fax Services - nothing beats an opinion poll of actual users.
Internet Fax Service Guide
www.bizwaremagic.com
Please bookmark with social media, your votes are noticed and greatly appreciated:
E-Mail Fax Guide
Fax Machines Are Old School!
Internet Fax Services gives you Paperless Faxes. Send and receive faxes anywhere you access your Email.
Break free from your Fax Machine.
This Handy Guide presents a brief Summary of the Different eMail Fax Services available to you.
Use this Easy Guide to solve all your Faxing Needs and save your most valuable asset.
Time
..........................................
Best Internet Fax Services
........................................
Still not sure about Internet Fax or which email Fax Service to use? Need more information about online faxing?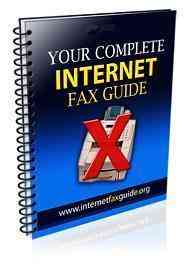 Get This Free Fax Guide
Just enter your email to receive follow-up information on Internet Fax.