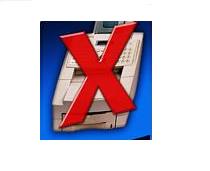 Internet Fax Service Guide
Which Fax Service is Right For You?
There are many Internet Fax Services available to the consumer. The major ones listed in this Guide are MyFax, Send2Fax, TrustFax and eFax® Internet faxing services. All these email fax services have different plans and features. They also have different rates and fees - so it pays to shop around and check out each before you sign-up to any one fax provider.
Each Fax Service provider has slightly different ways and methods of sending and receiving faxes. They all use email and the Internet. Some have a free desktop application download that sits on your desktop. Most can be used with Windows Outlook and Windows Office. Most or all have a Web Interface - online web site where you can access your Internet Fax account to send or check your faxes. Most also provide storage space if you wish to keep your faxes online.
And obviously, all supply you with a local or toll-free fax number.
What Internet Fax service is right for you depends mainly on your own personal needs. Is your faxing needs very minimum or do you do a lot of personal or company faxing? The answer will usually determine which faxing service you go with.
Of course, you must also check out customer support, service reliable and the overall quality of the fax service you are considering signing up for. But you knew that!
This Guide, depending on your faxing needs, recommends choosing the MyFax system as your email fax service of choice.
Why?
MyFax has garnered top customer or user ratings in such sites as Microsoft Office Marketplace, PC Magazine and on Fax forums. It provides good quality service for a very reasonable price. Great customer support and is $10 a month which includes 100 sent and 200 received faxes. No setup fees, No hidden charges and it also informs you how much each of your faxes cost.
MyFax also offers very flexible and scalable Corporate Faxing Services that can be customized to any size organization or business. Professional services with very good customer support and resources. MyFax is a part of Protus IP Solutions, a progressive and dynamic company that's growing quickly.
But make up your Own Mind!
If your faxing needs are at a very minimum, you might want to check out Send2Fax Prepaid charges you $0.15 for every fax and a $20 deposit along with a very low $1.95 monthly fee. They also have a plan if you only send faxes - Send2Fax Broadcast is a send-only account at $0.06 per sent page and a $1.95 per month fee.
And if you only receive just a few faxes a month - why not sign up for eFax® which offers a Free fax service as long as you only receive 20 faxes a month and you have no need to send faxes.
..........
Please Note In gathering information and facts about the different Internet Fax Services, some online sites proved very beneficial. Mainly sites that rated the different Fax Services - nothing beats an opinion poll of actual users.
Internet Fax Service Guide
www.bizwaremagic.com
Please bookmark with social media, your votes are noticed and greatly appreciated:
E-Mail Fax Guide
Fax Machines Are Old School!
Internet Fax Services gives you Paperless Faxes. Send and receive faxes anywhere you access your Email.
Break free from your Fax Machine.
This Handy Guide presents a brief Summary of the Different eMail Fax Services available to you.
Use this Easy Guide to solve all your Faxing Needs and save your most valuable asset.
Time
..........................................
Best Internet Fax Services
........................................
Still not sure about Internet Fax or which email Fax Service to use? Need more information about online faxing?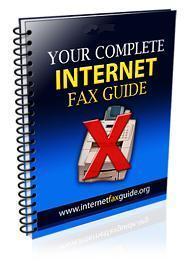 Get This Free Fax Guide
Just enter your email to receive follow-up information on Internet Fax.