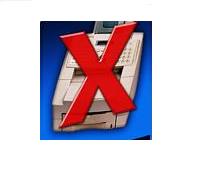 Internet Fax Service Guide
Send2Fax - Internet Fax Service
Send2Fax has a very comprehensive listing of different customer plans to choose from. There are four basic plans in all. They really aim to please.
Send2Fax Prepaid charges you $0.15 for every fax and a $20 deposit along with a very low $1.95 monthly fee. Send2Fax Executive which costs $7.95 per month and allows you 100 free send and receive pages with no setup fee - $0.10 per each page over the first 100. It also gives you Fax2List which lets you broadcast thousands of faxes and pay by the fax. Send2FaxExecutive Plus which costs $11.95 per month and gives you 200 free monthly pages. Lastly,
Send2Fax Broadcast is a send-only account at $0.06 per sent page and a $1.95 per month fee.
Fax Numbers are Toll-free numbers, at the time of this writing, there were no local fax numbers.
Send2Fax clients can use a nicely designed Web interface. Send2Fax supports a wide variety of formats which includes Adobe, Microsoft, WordPerfect and HTML, plain text, MDI and MODI. It also transfers four image types: JPG, GIF, TIF, and PNG. Send2Fax works with Office 2003. It also offers business-ready options like mail merge and fax broadcast.
You can purchase online Storage for 90 days for $3 a month.
Send2Fax's support (at time of writing, this may change) is not as comprehensive as some of the other Internet Fax Services mentioned in this guide. It offers telephone support Monday through Friday, 8 a.m. to 5 p.m. EST. Some other services do have 24-hour support during the week - technicians maintain the system around the clock.
Send2Fax is HIPAA compliant.
Corporate Faxing Services are a big plus! Completely scalable and flexible to meet most corporate faxing needs - with business-ready options like mail merge and fax broadcast.
Send2Fax is featured in Microsoft Office Marketplace and has a customer rating of 3 1/2 out of 5 stars.
Best value for the money - if you or your company's faxing services are very modest - going with Send2Fax is your best option. Why pay for costly monthly faxing fees when you don't use them.
Great faxing provider for business and fax broadcasting. Good affordable alternative to expensive Internet faxing services. Sign up for Send2Fax.
Please bookmark with social media, your votes are noticed and greatly appreciated:
Please Note In gathering information and facts about the different Internet Fax Services, some online sites proved very beneficial. Mainly sites that rated the different Fax Services - nothing beats an opinion poll of actual users.
Internet Fax Service Guide
www.bizwaremagic.com
E-Mail Fax Guide
Fax Machines Are Old School!
Internet Fax Services gives you Paperless Faxes. Send and receive faxes anywhere you access your Email.
Break free from your Fax Machine.
This Handy Guide presents a brief Summary of the Different eMail Fax Services available to you.
Use this Easy Guide to solve all your Faxing Needs and save your most valuable asset.
Time
..........................................
Best Internet Fax Services
........................................
Still not sure about Internet Fax or which email Fax Service to use? Need more information about online faxing?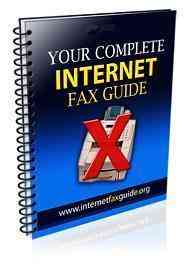 Get This Free Fax Guide
Just enter your email to receive follow-up information on Internet Fax.