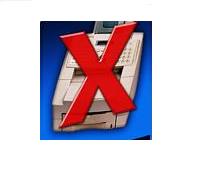 Internet Fax Service Guide
MyFax - Internet Fax Service
MyFax is an award-winning Internet Fax Service run by Protus IP Solutions whose CEO and Director is Joseph Nour. Some of MyFax's major clients include Dell, Sprint, Aviva, and GMAC. Some of its investors are Bank of Montreal and Edgestone.
MyFax is a feature-rich online Internet fax service. You can send and receive faxes by using your email address, or logging into your own personal MyFax Internet fax account. MyFax offers good 24/7 customer support and has an extensive online resource center with helpful user manuals and guides.
MyFax is relatively inexpensive at $10 a month which includes 100 sent and 200 received faxes. Additional pages are $.10 each. There are No setup fees. No Hidden Charges. And no hardware or software to install.
You receive Toll Free Fax Numbers which are offered in Canada and US with No extra charge. Local numbers in select North American cities are also available.
Internet faxing with MyFax can be done by several ways. Using the online Web interface where you can log in to create and check your faxes. You also have the option of using a free download for Outlook users which offers you a toolbar button for sending faxes - a very helpful addition. MyFax can also be used with Windows Office.
MyFax supports 45 different file formats, including PDFs, JPEGs, and Microsoft Office documents. Fax from 3 Email Addresses. You can store faxes online for up to 14 days but you can easily save all your faxes to your own hard-drive. MyFax also reports how much each fax costs.
MyFax assures your faxes are private and secure with SSL and PGP encryption. MyFax is also compliant with such privacy regulations as Gramm-Leach-Bliley & HIPAA in the United States and PIPEDA in Canada.
You can take a test-drive of the MyFax email fax service by trying the online Demo to see how your faxes will look and how the whole system works.
MyFax offers Corporate or Business faxing services that are completely scalable to meet any organization's faxing requirements. No job is too big! Fax Broadcasting to large groups of clients is available and can be customized to suit your company's needs.
Internet fax service is perfect for any business - it has been shown that online faxing may save your corporation 85% on up front costs and 34% on monthly costs of traditional fax servers.
MyFax offers Custom Pricing for Companies.
MyFax is a part of Microsoft Office Marketplace and has a customer Rating of 4 out of 5 stars.
MyFax is one Fax Provider you should consider for your faxing needs. It has earned a solid reputation for providing a very affordable quality service. Ideal for corporate faxing services. Click here to sign up for MyFax.
Please bookmark with social media, your votes are noticed and greatly appreciated:
Please Note In gathering information and facts about the different Internet Fax Services, some online sites proved very beneficial. Mainly sites that rated the different Fax Services - nothing beats an opinion poll of actual users.
Internet Fax Service Guide
www.bizwaremagic.com
E-Mail Fax Guide
Fax Machines Are Old School!
Internet Fax Services gives you Paperless Faxes. Send and receive faxes anywhere you access your Email.
Break free from your Fax Machine.
This Handy Guide presents a brief Summary of the Different eMail Fax Services available to you.
Use this Easy Guide to solve all your Faxing Needs and save your most valuable asset.
Time
..........................................
Best Internet Fax Services
........................................
Still not sure about Internet Fax or which email Fax Service to use? Need more information about online faxing?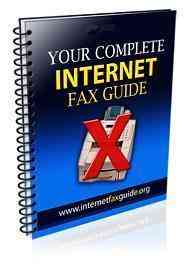 Get This Free Fax Guide
Just enter your email to receive follow-up information on Internet Fax.