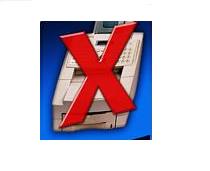 Internet Fax Service Guide
Use Online Fax To Lower Your Faxing Costs
Regardless of which business you're operating, cutting down on operating costs is always a major concern. The same goes for all your faxing expenses - any program or system which lowers your monthly costs should be considered. That's where Internet or online fax enters the equation.
Online fax is the modern way to fax. It uses the Internet and your email system to send and receive all your faxes. Your faxes are sent as email attachments and can be easily stored on your computer and/or in your online account for easy access and filing. It is paperless faxing which requires no inks and toners, or even a conventional fax machine for that matter. But most of all it is a cheaper way to fax.
First, because it is web based your start-up costs are very low since you don't need an extra fax phone line. And since everything is out-sourced to a third party online fax provider you can set-up a local or toll-free number within minutes. Most of these providers have no set-up fees and most will give you a 30 Day Trial period where you can test out their services. All this will save you money, especially when you consider the cost of setting up a traditional fax line and system in your office or company.
Next, monthly costs of running your new online fax account are very low, on average these charges run around $7 - $10 a month. Some services are priced lower and some higher, so it does pay to shop around to find the service which perfectly matches your faxing needs, especially when you consider each provider has slightly different faxing plans (number of faxes your can send/receive each month) and slightly different rates for overage faxes.
Then you have to realize, online faxing is completely portable and available anytime and anywhere you have web access. This means that your company is virtually open for business around the clock. This can save you money on commuting expenses especially if you have workers who work out of their homes, a trend that is becoming very popular these days. Online fax fits neatly into this new workplace or workforce, cutting down your operating expenses.
Online faxing is also completely scalable for any company or business, you can quickly add or subtract fax lines since there is no hardware to install. For a growing business this can be a great money-saver which shouldn't be ignored, especially if your company depends upon faxing to bring in new sales and clients.
Lastly, online fax is very secure, easy to use, and brings your whole faxing system into the modern world of the computer and the net. Your faxes are accessible around the clock, regardless of where you are in the world. It completely liberates any business or company from just a physical location and totally modernizes your faxing, while cutting your operating costs - what more can you ask for?
Titus Hoskins Copyright.
..........
Please Note In gathering information and facts about the different Internet Fax Services, some online sites proved very beneficial. Mainly sites that rated the different Fax Services - nothing beats an opinion poll of actual users.
Internet Fax Service Guide
www.bizwaremagic.com
Please bookmark with social media, your votes are noticed and greatly appreciated:
E-Mail Fax Guide
Fax Machines Are Old School!
Internet Fax Services gives you Paperless Faxes. Send and receive faxes anywhere you access your Email.
Break free from your Fax Machine.
This Handy Guide presents a brief Summary of the Different eMail Fax Services available to you.
Use this Easy Guide to solve all your Faxing Needs and save your most valuable asset.
Time
..........................................
Best Internet Fax Services
........................................
Still not sure about Internet Fax or which email Fax Service to use? Need more information about online faxing?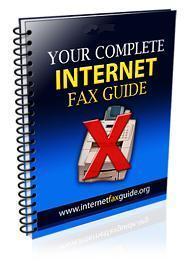 Get This Free Fax Guide
Just enter your email to receive follow-up information on Internet Fax.