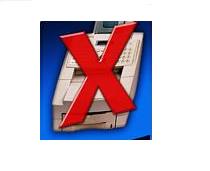 Internet Fax Service Guide
Can Online Fax Really Save Me Money?
Discover how using online fax can save you money!
Online fax, which is also called Internet fax or even email fax, is simply using the web and your email system to send and receive your faxes. One of the major reasons this new technology has become so popular, you can discard the old traditional fax machine and replace it with mobile devices such as laptops, PDAs, cell phones... making all your faxing completely portable and mobile.
By switching over your faxing chores to web/computer based devices, you don't need an actual fax machine and all the hassles associated with running such a device. No more fax machine maintenance, no more messy inks, toners, paper jams, and no need for an extra fax phone line. And of course, you have none of the expenses associated with these items.
Let's face it, these traditional fax costs do add up, especially if your company or business depends heavily on faxing as a vital component of your business operations. So going with an online fax service can save you significant money over the long haul, as well as saving you money on start-up costs if you're just creating your business.
In order to use Internet faxing, you have to sign-up to an online fax service provider which will supply you with a local or Toll-Free fax number. Your faxes are sent via the Internet through your email system as attachments, usually in TIFF or PDF formats. Since it is web based, your faxes are available anytime, anywhere - as long as you have Internet access and these days that's just about anywhere on the planet.
With your online fax service, you're also given an online site (account) where you can login and handle all your faxing chores. Your faxes are also stored online so you can easily check your faxes, from yesterday or last month.
The different fax services have slightly different plans and rates so it pays to do your homework and shop around. You can save money by choosing the fax service that perfectly matches your faxing needs. If you do minimum faxing, then you can choose a lite faxing plan that costs around $20 a year, but remember most regular fax plans usually run from $10 to $15 a month.
Many small businesses save on their phone/fax costs by choosing a virtual PBX (private branch exchange) program which handles all your office phone requirements which includes sending and receiving your faxes. This can be an excellent money-saver and many companies are switching over to this new way of handling all their business communications. For a small business, it is ideal because you can project a "BIG" company image at minimum cost or expense.
If you send large volumes of faxes or do fax broadcasting, then online fax is definitely the way to proceed since you can send countless numbers of faxes simultaneously. Most online fax services are also completely scalable for business and you can quickly increase or decrease your number of fax lines to match the business climate.
For many companies, as we saw above, online faxing can save you revenue directly but it can also save you revenue indirectly if your company depends upon faxing to bring in new sales and clients. In a very competitive business world, any advantage over your competition will mean more revenues for your company and Internet fax does give your company this advantage and places it on par with other companies using this service.
Plus, online fax is the wave of the future, it ties all your faxing to the Internet and your computer. It brings your faxing into the modern computer age, just look at how email has changed the way we communicate and do business; online faxing will have the same effect. So can you really afford not to have Internet fax?
...
For more information on Internet Fax Services use this handy online Comparison Guide to get your own: internet fax services. Titus Hoskins Copyright © 2009.
Please Note In gathering information and facts about the different Internet Fax Services, some online sites proved very beneficial. Mainly sites that rated the different Fax Services - nothing beats an opinion poll of actual users.
Internet Fax Service Guide
www.bizwaremagic.com
Please bookmark with social media, your votes are noticed and greatly appreciated:
E-Mail Fax Guide
Fax Machines Are Old School!
Internet Fax Services gives you Paperless Faxes. Send and receive faxes anywhere you access your Email.
Break free from your Fax Machine.
This Handy Guide presents a brief Summary of the Different eMail Fax Services available to you.
Use this Easy Guide to solve all your Faxing Needs and save your most valuable asset.
Time
....................
Quick TimeSavers
Best Internet Fax Services
........................................
Still not sure about Internet Fax or which email Fax Service to use? Need more information about online faxing?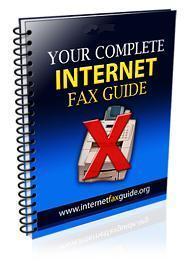 Get This Free Fax Guide
Get a complete listing and rundown of the major faxing companies. Plus Special Deals that can save you or your company money over the long haul.
To access our Internet Fax Guide just click the link below OR you can DOWNLOAD this Handy PDF file by right clicking the link.

Free Fax Guide
........................................


Please feel free to contact us.

contact@bizwaremagic.com
Internet Marketing Blog About Contact Fax Guide
Copyright 2002-2019 Disclaimer Privacy Policy
BizwareMagic - FREE Guides & Resources