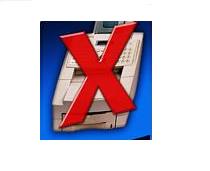 Internet Fax Service Guide
Is Online Fax As Good As A Traditional Fax Machine?
Will Internet faxing ever replace the old traditional fax machine sitting in your office?
One of the most common questions you will hear about Internet or online fax: "Is it as good as using a traditional fax machine?"
The answer is a big YES!
Just as e-mailing has liberated our whole notion of sending mail, so too has web faxing liberated our whole notion of sending faxes. You simply use your e-mail system and your Internet connection to send and receive your faxes. Because it is web-based, you can do your faxing anywhere, anytime. You can receive your faxes from any mobile device such as cell phones, PDAs, laptops... as long as you have access to the web.
In order to use Internet faxing, you have to sign-up to an online fax service provider who will supply you with your own Toll-Free or local fax number. Your faxes are sent as e-mail attachments, usually in TIFF or PDF formats. Your fax service provider will give you an online site (interface) where you can logon to send and receive your faxes, you can also store your faxes in this online account.
Most fax providers charge around $10 a month but there are less expensive plans out there, so it pays to do your homework. Besides each provider has slightly different rates and number of faxes you can send/receive so it pays to shop around. Remember, this is a long term business expense so any deals can mean significant savings over the long haul. Most providers have 30 Day Free Trials so you can easily test out a provider first to check the quality of the service.
Keep in mind, most services will also let you send your faxes via your email system or many have a desktop application you can use. Also remember, your online fax service acts as an intermediary on your behalf to handle all your faxes so you can still fax to and from an old traditional fax machine. Actually, many modern businesses have both systems, the old fax machine in the office and an online faxing account for their mobile workers or clients. You can have the best of both worlds.
Internet fax is probably the way of the future, it will gradually replace the old way of faxing, but be assured, just like e-mail never completely replaced snail mail, web faxing will never completely replace the old fax machine.
Why has this new way of faxing become so popular so quickly? Many reasons: online faxing is mobile, paperless, cheaper, more secure and much more convenient than the old way of faxing. It is available 24/7, 365 days of the year. Plus, it is much more convenient, no more paper jams, no more messy inks and toners and you don't need a separate fax phone line.
Another major reason many businesses are switching over to a web-based faxing system is because of competition. If your company relies on faxing to bring in sales and customers, then going with a completely mobile system that's available anytime, anywhere can make your business more competitive. At the very least, you may have to use online faxing just to stay on equal ground with your competitors who are probably already using it.
While online faxing may not completely replace the old fax machine, it can be argued that web faxing is a definite improvement. Just as e-mail changed our whole concept of sending mail, so too has Internet fax changed the way we send our faxes. All your faxing is done with computers and the Internet. It is probably here to stay and the wave of the future. So is your company using online fax?
...
For more information on Internet Fax Services use this handy online Comparison Guide to get your own: internet fax services. Titus Hoskins Copyright © 2009.
..........
Please Note In gathering information and facts about the different Internet Fax Services, some online sites proved very beneficial. Mainly sites that rated the different Fax Services - nothing beats an opinion poll of actual users.
Internet Fax Service Guide
www.bizwaremagic.com
Please bookmark with social media, your votes are noticed and greatly appreciated:
E-Mail Fax Guide
Fax Machines Are Old School!
Internet Fax Services gives you Paperless Faxes. Send and receive faxes anywhere you access your Email.
Break free from your Fax Machine.
This Handy Guide presents a brief Summary of the Different eMail Fax Services available to you.
Use this Easy Guide to solve all your Faxing Needs and save your most valuable asset.
Time
..........................................
Best Internet Fax Services
........................................
Still not sure about Internet Fax or which email Fax Service to use? Need more information about online faxing?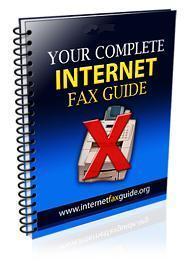 Get This Free Fax Guide
Just enter your email to receive follow-up information on Internet Fax.