Presenting The Information You Need...
Notebook Computer Guide*
Quick... Reviews... Summary...




Become An Educated Buyer & Save

The Best Business Notebooks or Laptops

Our Top Recommendations: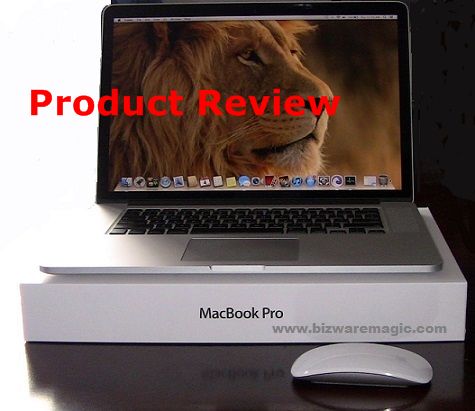 15 Inch MacBook Pro w Retina Display Editor's Top Pick
Sony VAIO Pro SVP13213CXS 13.3-Inch Core i5 Touchscreen Ultrabook (Carbon Silver)
Your Company's Guide to The Best Business Laptops or Notebooks
Compiled and written by +Titus Hoskins
The business laptop or notebook computer is fast becoming an essential tool for business. They are becoming a major feature in almost any work place you can imagine and for good reason. The business laptop offers many features not present in their desktop cousins - mainly portability and compact size - making the business laptop ideal for traveling, presentations, and wireless networking.
In order to stay competitive, companies must start taking advantage of these little workhorses or fall behind.
What to look for when buying your Business Laptop or Notebook:
Portability, Portability, Portability
One of the major reasons you should be considering buying a business laptop or notebook computer is portability. You must make your business portable.
Perhaps, the most significant factor and the main reason you're buying a notebook computer is Portability. You can take it anywhere. You can take your records, reports, presentations or products where ever they need to be. For the business traveler or 'road warrior' - the notebook computer is an essential tool for their business.
When buying their notebook of choice - these 'road warriors' look at the portability of their notebook. Size and weight are very important. You want something that's light and small - yet powerful enough to do the job. You will probably look in the Ultra-Portable and Thin and Light classes of notebooks to make their choice.
Notebooks in those categories are usually under 5 pounds, around 10 by 14 inches in size and approxamently an inch thick. Small enough to throw in a briefcase or tuck comfortably under your arm. They won't drain your energy even if you have to lug it around all day.
Battery Life
You also have to look for a notebook computer that will last long enough to get the job done. You want sufficient battery life for those long plane trips. Fortunately, battery life is increasing, you can now get up to 5 or more hours on high quality notebooks. Buy the highest numbered cell battery, and buy any optional built-in battery extras that will increase battery life.
Connectivity
You want something that's easy to connect to the Internet so connectivity is another important factor. Being in constant contact with all your employees can be a determining factor in your choice of notebooks. Communication is vital. Most high quality notebooks come with Wi-Fi (Wireless Fidelity) connections, many have a tri-mode 802.11a/b/g wireless system.
Some newer models, like the Sony's New Ultra-Portable VAIO VGN-T350P, are raising the bar - it has the world's first 'Built-in Cellular Modem'. You can use your cell phone to connect to the Internet. This may be a great advantage since finding a 'Hot Spot' in some parts of the world can still be difficult.
Performance
You need to consider the performance level of your business computer. Can it handle all your company's demands, can it handle heavy graphics, charts, diagrams, spreadsheets, etc. Check out the RAM - higher RAM will be better for graphics and video. It's generally agreed that you need at least 256MB for Windows XP and Mac OS X. You will only need 128MB for other operating systems in Windows or Mac.
Most notebooks come with plenty of storage space, 60-80 GIG hard drives are common. External drives are also availiable if you need extra space.
Other tasks may be important to your line of business. For example, if you need to take notes in the field - i.e. real estate agents, engineers, doctors or medical personnel - then a slate or a convertible tablet may be a better choice for your company.
Sturdiness
This is important if you want a notebook for a lot of road work or business traveling. Your notebook should be sturdy or ruggedized to be able to take a good pounding. Many notebooks have some novel sturdiness features such as IBM's Active Protection System which is designed to protect the hard drive from falls and spills for those accident prone notebook users in your company.
Security
Living in today's world demands safeguards and security measures be put in place to protect your company records and files. Not to mention, to guard against the theft of your notebook computer itself. Along those same lines your notebook computer should have advanced security features. Many notebooks such as the IBM/Sonoma ThinkPad series include an integrated fingerprint scanner for biometric authentication that uses an Embedded Security Subsystem and Password Manager.
Image/Style
At first glance this may seem like a superficial buying point - but not really. In today's business world image or style does count and contribute to your button line. Sad but true! You want a notebook computer that matches the image of your company.
There is one to fit your needs, you have a whole range of styles of notebooks to choose from, whether it be conservative black or blazing race car red. Most businesses are ultra-conservative (nature of the beast) and should pick a notebook along those conservative lines - other businesses may want to promote a sharper or cooler image such as in fashion, creative arts, music industry...
Price
Economy or Deluxe. Similar to the style, another major buying factor is price. You can go from inexpensive notebooks to luxury models. It all depends on your company's resources and the image you want to project.
You can choose from the relatively inexpensive but very capable DELL notebooks... All the way up to notebook manufacturers like the British based Rockdirect Notebooks which offers upper end products that can be custom made to your specs. You can even choose your own colour.
Like any company purchase, especially if you're buying in bulk, getting a good special volume price may play a role in your choice of notebook. Always check with these notebook companies for a group or company order - you may be pleasantly surprised at the savings.
However, don't sacrifice performance for a special price, make sure the notebook computer you're buying has all the desired qualities: portability, performance, battery life, connectivity, security and style, - all the features you want in your company's notebook computer. If you consider all these factors, your next business notebook computer purchase should just be a little bit easier.
No reason why you can't put this little modern workhorse to work for your business or company. Used properly, the business laptop can make for a well organized and cohesive work force that will pay big dividends down the road, delivering a great return on your initial investment.
Need more information? Click Here:
Tips For Purchasing Business Notebooks
Older Laptop Recommendations: Lenovo/IBM ThinkPad T43 | Sony VAIO VGN-T350P | ThinkPad X40
HP Compaq Business nc6000 | Fujitsu LifeBook P7010D | Lenovo/IBM ThinkPad T42
Corporate Business Gifts - Whole array of Unique corporate business gifts for the boss or employee...
........
Just for reading this far! Click the link below for: Free Business Publications
The Notebook Guide
Want to thank BWM for this content? Tell a friend about us, add a link to this page - or visit our main page for more free guides & coupons.
Link to this page:
Please bookmark with social media, your votes are noticed and greatly appreciated:
To Check Out Top-Selling Notebook Computers That Are Updated Daily Click This Link: Top Deals For Today!
If money is no object - You might want to Click This Link: the-best-notebook-money-can-buy!
CLICK To View Our TOP HAND-PICKED Quality Laptops: