BizwareMagic's The Dragonfly's KISS eBook Download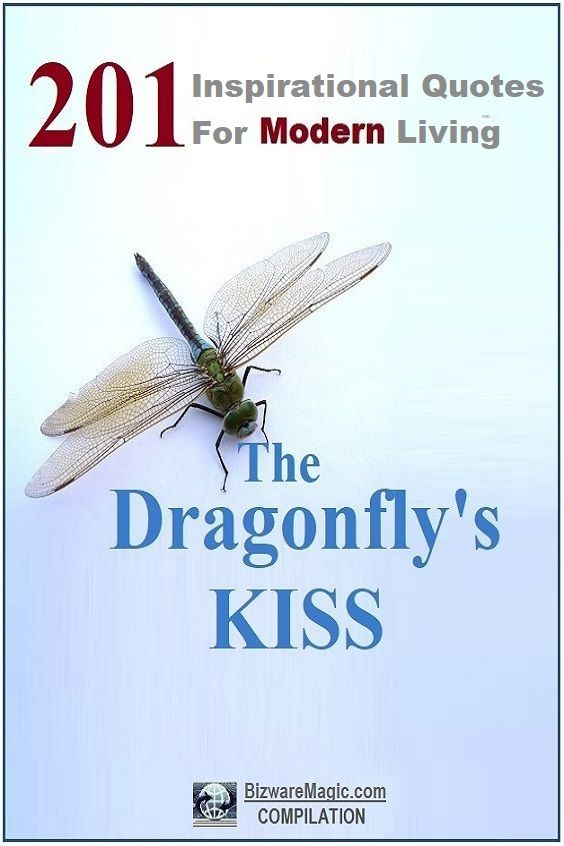 Compiled & Designed by Titus Hoskins Copyright 2018
The Dragonfly's Kiss is a Compilation of some 201 Inspirational Quotes for Modern Living. These are the best performing or most popular quotes from BizwareMagic's Pinterest Profile. These inspirational life quotes get millions of viewers each month.
These quotes offer timely advice or words of wisdom for our daily lives. They were compiled and designed by Titus Hoskins - a former Art Teacher who now runs the BizwareMagic site. These striking graphics were created to draw an emotional reaction from the viewer.
This eBook can be used for Personal Reflection, Self-Growth, Self-Improvement or just something to ponder as you compose your New Year's Resolutions. You can take these helpful life quotes seriously or with a grain of salt - they were mainly designed to please the eye as well as the mind.
The Dragonfly's KISS can be your own personal Catharsis or perhaps it will simply be your own Good Luck Charm.
Either way, if you enjoy these inspirational quotes and eBook - why not share it with your friends, family and colleagues.
ENJOY!
You can view online or download the Whole 201 Inspirational Quotes:
or
Save "The Dragonfly's Kiss PDF" to your computer
(If you have trouble downloading with your browser - Just Right Click & Save As PDF File To Your Desktop.)
You Might Want To Try These Other BizwareMagic Quotes:
Want to thank BWMagic for this content?
Tell a friend about us
, add a link to this page - or visit
our main page for more free guides & content
.
Link to this page:
Please bookmark with social media, your votes are noticed and greatly appreciated. Thank You.