It is simply amazing what you can get for FREE on the internet! Listed below are some great free viral marketing programs and software that made it
into the BizWare Magic's *Hall of Fame*. These were picked because of their usefulness as effective online marketing tools. They will save you time
and hassle as you market your products. Don't believe it! Try one or two and see for yourself. Better yet, you can start your Own Online Internet
Business by using some of the Free Software Downloads Listed below.

TOP SIX DOWNLOADS
Free Desktop Calendar & Personal Planner
* DATEwise * Download this free computer Desktop Calendar and Planner - Handy little calendar & planner that will keep track off all those birthdays, anniversaries, appointments, meetings, etc. A retail value of $30. Yours free - compliments of DATEwise and BizWare Magic.
Free Desktop Calendar
Our OWN - Bizware Magic's Opt-in Tool Kit
BizWare Magic's Opt-in Tool Kit! E-mail Marketing Strategies for the Opt-in List Builder. List Building Tool Kit. Multi Opt-in List Building Strategies.
Tools, Resources, Business Opportunity, Step-by-Step Guide
& an Actual Autoresponder
e-mail series
that you can plug into your Autoresponder and start building your Own Opt-in List Today.
Free Opt-in List Building Tool@Kit!
Check Your Link Popularity - Free Software Download
A successful web site must have high link popularity! Google uses link popularity as the most important factor in ranking sites. This freeware will check your links popularity and rank.
Free Check Your Link Popularity Download
SEARCH IT! Mega e-Commerce Search Tool
* Search It * Mega e-Commerce Search Tool from Ken Evoy. Try Ken Evoy's free 'Search It' and take your internet searches up to the next level. Perfect for 'keyword targeting' or just ordinary surfing. Find what you're really looking for. Try It Now!
Search It!
**** Bob Bastian's Instant Ezine Templates
Top 10 Website Design Mistakes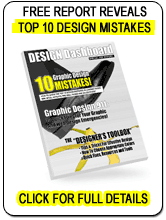 Marlon Sanders' practical tips on how to fix common website design mistakes. Excellent Tips.
Click Here!
"Other Top Picks!"




Bravenet On a tight budget - set up your free site here and use their high quality products to bring it to life! Whole range of tools for Webmasters!This one lives up to it's reputation as one of the best places for webmaster's tools - free or paid!



How to Start Your Own Traffic Virus From Terry Dean - Without traffic your site is worthless - this traffic virus gives you over 50 different ways to bring endless targeted traffic to your site. Learn how the masters get their FREE HITS!



Net Mechanic Invaluable little tool - check your web page before you go live. Excellent tool for checking html code, spelling and load times etc. Make sure your site loads quickly, under 25 secs at 28k - the faster the better.



Link Popularity Check offers instant, online reports of a site's link popularity rating in 5 top search engines, including Google, AltaVista, MSN, AllTheWeb, and Lycos - FREE!



Search Engine Ranking offers instant, online reports of web site rankings in 7 top search engines, including Yahoo!, Google, AOL, MSN, AllTheWeb, AltaVista, and Teoma - FREE!



Build Opt-In List As you have probably heard already - internet marketing is run by Lists! You MUST have your own opt-in List! It's not easy! Here is one method of building your Own list. You will receive one e-mail with step by step instructions on HOW to BUILD your LIST!



Google Bar! Business Intelligence! Keep your business or site in the Know! This bar will give you Free invaluable information on your competition. See which sites are listed at the top of each search words.



Free Spam Checker Check your email before you send it out to your lists! If it gets labelled as spam it might not even reach your contacts. Check it first!

Find other essential Free Internet Marketing Resources here: Bizwaremagic's Basic Marketing ToolKit




Want to thank BWMagic for this content? Tell a friend about us, add a link to this page
- or visit our main page for more free guides & content.
Link to this page:

Please bookmark with social media, your votes are noticed and greatly appreciated: