Passion Perfected - Elegance Defined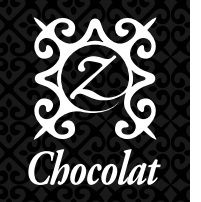 zChocolat.com which the New York Times calls "The Best Present Idea" ships their world premier French chocolates via DHL to over 244 countries for a flat fee of $20.
zChocolat is widely recognized as one of the best makers of high- quality premier French chocolates in the world. They have been selling their excellent chocolates online since 1999 and has earned an outstanding reputation for a superior product and fast quality service.
They have earned raves from the Los Angeles Times, Wall Street Journal, New York Times and has been rated as one of the 'Top 5 Chocolate Gifts' by the Food Network. More importantly, it has an A+ rating with the Better Business Bureau and has maintained a 9.5/10 rating on TrustPilot with many glowing comments.
Their chocolate making is over-seen by Pascal Caffet, a World-Champion chocolatier. There are 26 exclusive flavor variations of chocolates with high-quality ingredients with no alcohol, preservatives or coloring and only 100% pure cocoa butter is used.
zChocolat.com
is also well known for their sophisticated packaging and countless customization options which make them a perfect corporate business gift idea. Elegant quality perfectly customized to the receiver's details makes this one a no-brainer when it comes to the Holiday Season.
Customization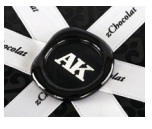 Customization Options include your personal photo or logo on the greeting card, corporate logo on the lid, and other options such as your gift recipient's initials stamped on the wax seal sealing your gift and you can even have your name laser-engraved on a brass plate.
Collections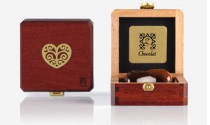 There are many different collections of zChocolates to match every occasion and budget. Starting with the zBox Collection with an 8 piece box up to a 60 piece box. The handcrafted Mahogany Box collection also has different sizes and given different names - OPAL, SAPPHIRE, RUBY, DIAMOND... all the way up to ZEUS.

There are other collections - Chameleon, Assortment, Romantic, Holiday and Gold. Again, there are selections and prices here to match every occasion.

VIP Memberships

There are VIP Memberships (both personal and corporate) for those who love their chocolates or like to give chocolate gifts throughout the year. Worth looking into especially since personal membership will give you "Double Chocolates" year round and the corporate VIP membership comes with some very attractive discounts.

VOLUME DISCOUNTS

- 10% from 1 to 24 gifts - 20% from 50 to 99 gifts - 15% from 25 to 49 gifts - 30% beyond 99 gifts

VIP Memberships Annual Fees

Personal VIP Membership is available for a yearly fee of EUR 75.00 (GBP 66.00 | USD 84.00) and the Corporate VIP Membership is available for a yearly fee of EUR 150.00 (GBP 132.00 | USD 168.00).

Final Verdict

Elegant, distinctive and superior quality make zChocolat an excellent source for that perfect personal or corporate chocolate Business Gifts
. Throw in countless customization options, large selection of products/prices, volume discounts, VIP memberships, and you have a chocolate company which stands out from the crowd. If you want to give a personalized gift that will be appreciated and remembered - put zChocolat on your gift list. Access:


zChocolat.com in English
zChocolat.com in Spanish
zChocolat.com in French
(Please Note - this content contains affiliate links, which means a small commission is earned by this site, at no cost to you, if you buy a product through one of these links. Only products that are thoroughly reviewed & researched are recommended.)
Please Help Share this page with others: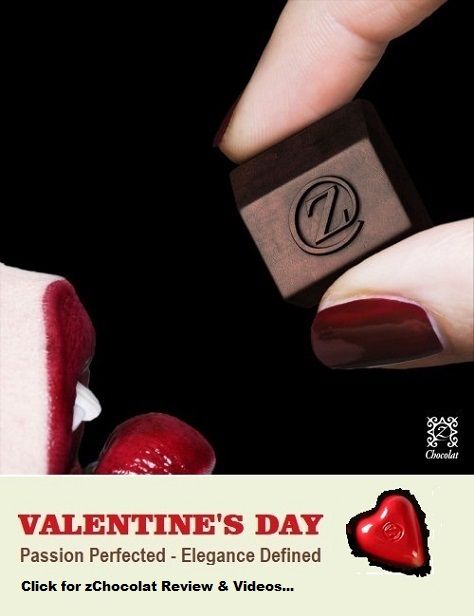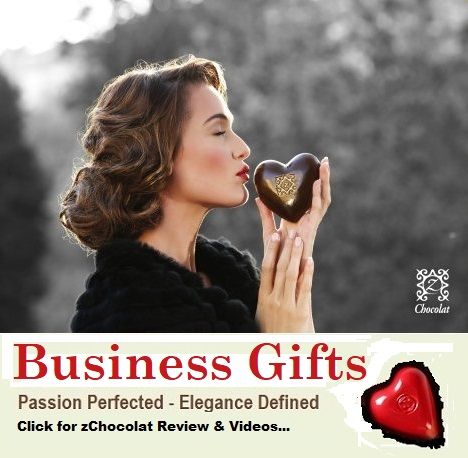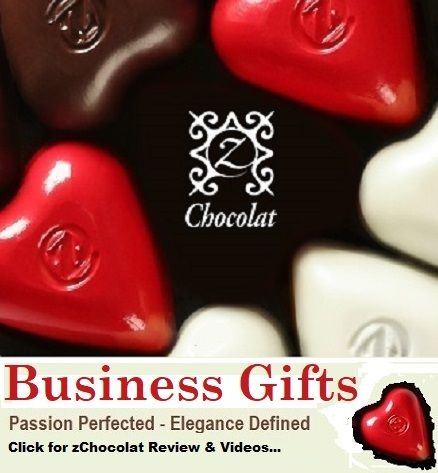 Want to thank BWM for this content? Tell a friend about us, add a link to this page

- or visit our main page for more free guides & coupons.
Link to this page:
Please bookmark with social media, your votes are noticed and greatly appreciated: