Presenting The Information You Need...
Notebook Computer Guide*
Quick... Reviews... Summary...

Become An Educated Buyer & Save
Why Gaming Notebooks Are Hot This Holiday Season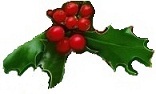 Compiled and Written by
Titus Hoskins
No doubt about it, 2011 will go down in history as a great year for gaming notebooks. We saw many new developments and many new products introduced into the marketplace. These new products and new gaming technologies have brought a renewed interest in gaming devices. Years ago, the hardcore gamer wouldn't even consider going with a laptop for gaming, but now even the most avid fan of PC gaming, will give the latest laptop models more than a passing glance.
All this renewed interest in gaming rigs has to do with all the new laptop technology introduced over the last year or so. All these new components and hardware make these improved laptops much more suitable for gaming. While short battery life and overheating problems are still issues for some gamers, there is no denying that the gaming notebook has now become a serious contender with the desktop gaming PC.
When we see new components, hardware upgrades and new technologies being introduced to the buying public, usually these improved products become best-sellers and demand is really high. This holiday season in electronic goods, the gaming laptop will be at the top of the list for many consumers or buyers who want to experience all these new developments first-hand. So here, in no particular order, are some of the major reasons gaming notebooks will be a hot gift item this holiday season.
1. New Sandy Bridge Processors
One of the major developments in notebook technology this year was definitely the introduction of the Intel Quad Core i3, i5 and i7 GPUs, which are being promoted as "visually intelligent" processors. These second generation Core i processors are indeed faster, more efficient and can supply the extra processing power where and when it is needed. Most important for gaming, by better integration and hyper threading, they do offer better overall performance to handle the most demanding games. As Anand Shimpi of Anandtech.com noted for the same money you will get 10-50% better performance with existing applications and games.
These new Sandy Bridge processors are extremely well suited for gaming because handling "graphics" is a key component or element. This new quad core platform or architecture makes a gaming laptop much more affordable for those gamers who can't afford a pricey high-end gaming rig. In other words, these new faster processors make gaming possible on more lower to mid-range laptop models, which many more people can afford. It will also make those same laptops more appropriate as gifts this holiday season. Pure math, a $600 to $800 gaming laptop is still expensive to some people, but it is much cheaper than a notebook costing 3 or 4 grand.
To make sure this site isn't always leaning towards Intel processors, in 2011 we also saw the introduction of AMD A6 and A8 Fusion processors. Actually, AMD has "merged" the CPU and the GPU into one generic processor which AMD calls an APU. For example, you have the quad core A8-3850 at 100W running at 2.9GHz with 4MB L2 cache and an embedded GPU running at 600MHz. Gaming rigs infused with these AMD APUs are a powerful alternative to all those Sandy Bridge laptops on the market.
2. New Graphics Cards & Technology
As usual we are seeing faster and faster GPUs hitting the market, most gamers go for high-end Nvidia GeForce or AMD Radeon series of graphics cards. In really high-end rigs we will even see dual cards via SLI or CrossFireX configurations and will probably have the GeForce GTX 570 or the Radeon HD 6950. However, it should be noted that most gaming rigs will have lower level cards such as the very popular GeForce GTX 560.
We also have the introduction of a new technology which Nvidia calls Optimus, often referred to as "Switchable Graphics" because it seamlessly switches your laptop's graphics in order to get the best performance using the least power. This efficient use of power will give you longer battery life, which is much needed in a gaming laptop. If longer battery life is important to you, then look for this Optimus technology in your laptop.
3. New 3D Products & Upgrades
There are more and more 3D gaming computers coming on the market and we even have a few "glasses-free" systems which you can purchase. Now, 3D products are still having a rough time becoming widely accepted in the marketplace and the same thing can probably be said for 3D laptops. However, what we are seeing is the 3D option being added on more and more home entertainment products, such as TVs and Blu-ray Players. Same goes for gaming notebooks, this holiday season on many machines, it will be an option if you want to go with 3D.
It should be noted that Nvidia in 2011 came out with an upgraded version of its popular 3D Vision Kit. This offers larger and brighter images to the viewer with its LightBoost technology. This system is backwards compatible and should bring more gamers over to the 3D experience.
4. More SSD (Solid State Drive) Options
Most laptops have hard drives, however over the last year we are seeing more and more gaming machines coming with a SSD or a Solid State Drive. These drives have no moving parts so they last longer. More importantly, Solid State Drives have faster booting times and will give you increased performance. However, they are more expensive and can be a pricey option if you want it on your gaming rig. One option is the new "hybrid" drives which uses both types and can be a more affordable way to go. Regardless, this feature is worth considering when buying your new laptop, especially if top performance is your goal.
5. Lower Gaming Laptop Prices
All of the above improvements in products and technology are fine and very appealing to gamers, but they don't mean much, if they're priced out of the reach of the average consumer. Fortunately, this is not the case and in fact, just the opposite has occurred since gaming laptop prices have been steadily falling over the last few years. While Clevo powered rigs from boutique makers like Falcon, Origin, Rockdirect... can still set you back 3 or 4 grand - and yes people do buy these expensive fully maxed out systems for even more than those ridiculous prices. However, at the other end, we now have fully capable gaming rigs coming from such makers as Asus, MSI, Toshiba, Dell, HP... with much more affordable price tags attached to them.
Those low prices, along with special discounts/coupons which always come available around Black Friday and Cyber Monday, will make gaming laptops a hot item this holiday season. Newer technology, better performances and lower prices - makes for a happy gamer. Whether you're giving or receiving this coming holiday season, gaming rigs should be at the top of your list.
Happy Holidays! Happy Gaming!
Related links:
The Notebook Guide
Please bookmark with social media, your votes are noticed and greatly appreciated:
CLICK To View Our TOP HAND-PICKED Quality Laptops: