Google's Latest "Content Farm" Update - Here We Go Again
Copyright © Titus Hoskins
Google has once again upset many webmasters and site owners in their latest algorithm update, supposedly dealing with the whole issue of "content farms" and "low quality" sites. For those seasoned webmasters and e-marketers who have weathered countless updates from the little search engine that could, its deja vu all over again.
Don't panic just because Google has lowered your site or targeted keywords in their recent rankings.
There is a lot of buzz in the web/sphere from some high quality sites who feel they been unjustedly penalized by Google. See examples of these discussions here and here. To get your site classified as a "content farm" is perceived a major slap in the face because it means your content is not up to standard and not worth a visit from Google's users. For those sites who have received a steady income from this previous Google traffic, this is a major development or rather setback.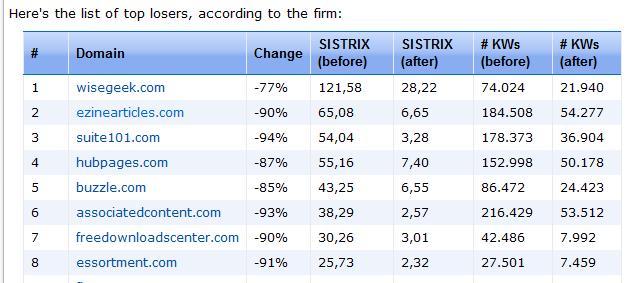 (As reported by Sistrix - there seems to be a dramatic drop in search engine traffic stats?)
Or is it really?
So Google changes its algorithm, it simply means savvy webmasters and marketers have to adjust their marketing and SEO tactics again in order to get back to the top of Google. In most cases, it simply means you have to change how you create content on your site. If you're pulling content from other sources such as RSS feeds, aggregators, press releases, article directories... then you have to change this practice and create more original quality content which Google can't ignore if they want to stay the best search engine on the web.
Besides, other updates have shown that many dips in rankings bounce back after a couple of weeks or months. Google is constantly making adjustments and re-adjustments to its rankings. There's no reason to believe that this update won't be any different.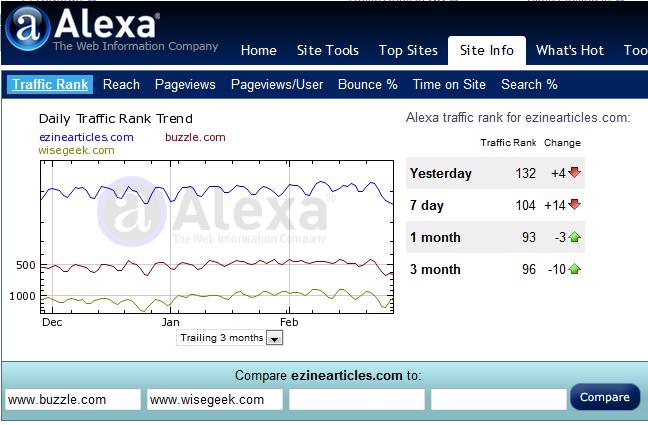 Unless Google bans your site out-right from their listings, there are usually options the webmaster can take to increase their rankings. With the latest update you should take a very close look at your content to see why it has been penalized and deranked by Google. Ask yourself some hard questions:
Do you use duplicate content?
Do you place excessive ads on your pages?
Do you have any dead links on your site?
Do you have no unique content on your site?
What's the keyword density?
Do you have all unique content or what's the ratio?
How fast does your site/content load?
What is the bounce rate of your content?
How many pageviews per visitor does your site get?
How long do visitors stay on your site?
Does your site get repeat visitors?
Can your site be easily navigated?
How many Re-Tweets, Likes and Diggs does your content get?
How many comments does your content receive?
How many backlinks from authority sites do you have?
While the sky is falling, it is very hard to relax. Likewise, if you're losing thousands of dollars in lost revenue, it maybe even harder not to be worried. But past experiences have shown, if you contribute quality content and have a large visitor/user base utilizing your site, the search engines can't ignore your site for long. Your search engine rankings and traffic should come back, perhaps even stronger than before these latest updates.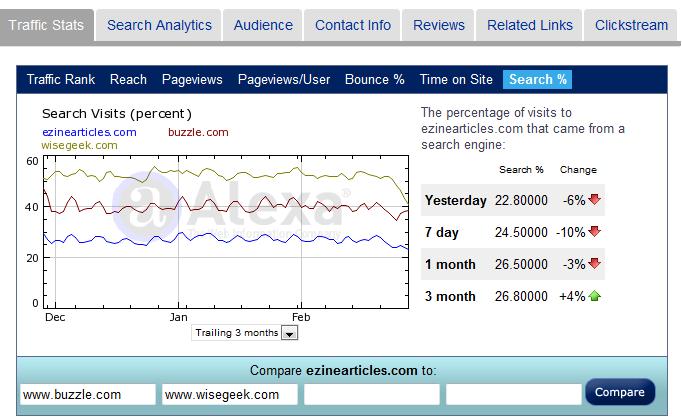 But you would think that Google with all its resources could bring in these changes in a more gradual controlled way, one which slowly lowered the rankings of these sites over a longer time period, if indeed they are of a lower quality. Unless of course, Google wants to make a bold statement with this latest update to make it perfectly clear it won't tolerate low quality sites and wants everyone to know it. No matter how many innocent sites and lives it temporarily disrupts.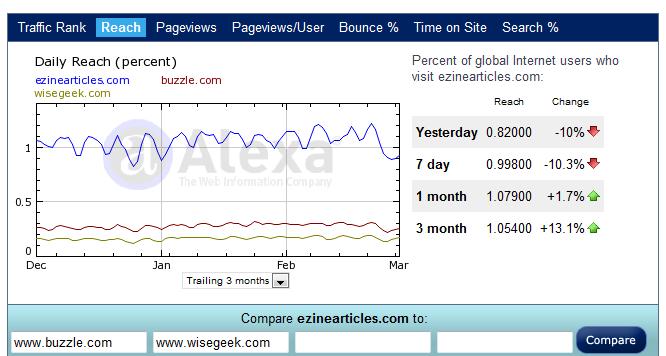 Regardless, it will be few more months of tumoil before things settle down again for a short time until Google comes out with another major update. One which will no doubt, also upset and please just as many site owners as this update has and it will deja vu all over again.
One final note:
Does it pay to use only UNIQUE CONTENT?
Back in 2008, Buzzle changed its rules and started accepting only unique content from its members. As you can see from the charts from Compete.com, Buzzle's traffic numbers have increased better than its competition. Other rankings, no doubt, played a part in this but I believe this "unique content" played a major role for this increase.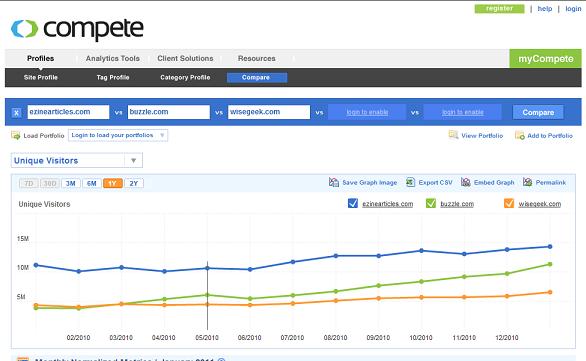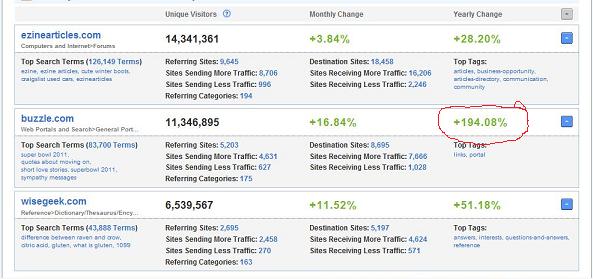 Going forward, perhaps it is indeed better for your SEO and Search Engine Traffic to make all your content as unique as humanly possible. But don't bet the farm on it.
Related article:
The author is a full time online affiliate marketer who operates numerous niche sites. Titus Hoskins Copyright 2011.
Please bookmark with social media, your votes are noticed and greatly appreciated: