Content Marketing Strategies For Effective SEO In 2019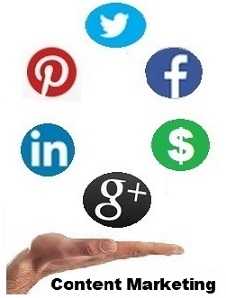 How to use content marketing for better SEO.
Written by Titus Hoskins+
Oh how the web has changed. Many of us can still remember, all you needed for effective SEO, was good quality content and Bob's your uncle. Others sites linked to this content and maybe all one had to do was write a few related viral articles or blog posts with a few exact anchor links in order to get top rankings in all the search engines.
While producing quality content is still the over-riding key, so many other factors come into play for effective SEO in 2019. Plus, many of the old SEO techniques such as finely tuned on-page optimization and using too many 'same anchor text links' will not only lower your rankings, but it may nuke your whole site. Especially in regards to Google which decided to play hardball with the release of Penguin, Panda and countless other algorithm updates/changes in recent years.
Many veteran marketers have gone so far as to even suggest that SEO (Search Engine Optimization) is dead. Just the opposite is true. SEO is more alive today than it ever was. Link building is more alive today than in the past. So what has changed?
Everything and nothing.
What distinguishes the new web from the old one? New SEO strategies from the old ones? The main difference is in HOW those links are built. Quantity is out; quality is in. This has always been the case, but it seems to have taken on more importance since Google started penalizing sites for link building and over-optimization. Webmasters and site owners, who Google believes have tried to manipulate its index, have been harshly punished.
In a perfect scenario - links are not built, they gradually grow organically and naturally as people and sites find your spectacular content.
On rare occasions, I am told this does happen. However, in a more realistic world, any webmaster worth his or her salt, should put strategies in place to make those 'rare occasions' happen much more frequently. "Build it, and they will come" is an antiquated idea best left for shopping malls and sentimental sports movies.
In 2019, it is just not a matter of creating quality content that counts - it's also crucial that one has all the necessary framework in place to make SEO happen.
Content Marketing Is The New SEO
Competition for monetary keywords (the ones that produce a sale or lead) has never been higher. Content marketing is the new catch-phrase and in many respects it's the new SEO. In 2019, you have to market or promote your content if you truly want it to have an impact.
Again, in some cases this can all happen virally or naturally. However, in years to come and in the majority of cases, it simply means more work has to be done to get your great content appreciated on the web.
Sad but true.
The overall engine, which will drive your SEO work going forward, are the 5 Major Social Networks: Facebook, Twitter, Pinterest, Linkedin and Google Plus. Your brand or site MUST be found and closely aligned with these vital social media hub sites.
Any content you produce, should be automatically shared in these social networks. Plus, you should have social bookmark buttons on all your content so others can easily follow you and/or share your content. As you probably already know - how many comments, likes, shares, repins... your content receives will greatly influence its online visibility.
While top rankings in the search engines (especially Google) will be crucial to your success, in 2019, how visible your content becomes in all these social networks may just play a greater role in gathering subscribers/followers/visitors/clients for your site and business. Some even suggest, going forward, social visibility may even overtake rankings as the key indicator of online success.
It would be foolish for any online webmaster or marketer to ignore keyword rankings, but placing greater emphasis on obtaining more social visibility for your online content can be an alternative strategy worth pursuing on the new web. Besides, most of the search engines now take your content's social visibility into account when ranking pages on the web. So getting more likes, shares and comments do make a big difference to your overall rankings.
In addition, other factors are playing a larger role in which content receives higher visibility on the web. These ranking factors should not be ignored but improved. Pageviews per visitor, how long visitors stay on your content/site, how fast your page loads and perhaps the over-riding factor in years to come - whether or not your content/site is mobile friendly.
Google has long dictated a search user's experience is the ultimate determiner of quality content for its rankings. Google has made it perfectly clear it doesn't care about websites or webmasters. Google's precarious position as the Internet's "Middleman" makes their end-user's experience paramount to the success or failure of their search product. And as long as this user-experience affects its bottom line, Google will rank content accordingly.
Before we get started, I would also like to point out another important shift in the online world which will make a big difference in your web content promotions for 2019 and onwards. That shift has to do with how content is displayed on the web. Mainly, things have become much more visual. Images, videos, infographics, slides... rather than just text, web users want to quickly see and grasp the content being presented.
Again, this may have to do with how the majority of Internet users now access the web - via mobile devices. Reading long paragraphs of text on these smaller devices can be challenging to say the least; whereas quickly getting the info through an infographic or video can be much more user-friendly. Plus, visual sites like Pinterest are gradually changing how content is presented/viewed/absorbed on the web. Many sites are following Pinterest's example and presenting content in a more "visually-orientated" format. Just take a look at the new CNN and YouTube to see how this is playing out. As of yet, these sites don't have infinite scrolling but much more content is displayed on the single page than in previous years.
Now let's get started.
The main key to getting your online content recognized and promoted on the web comes down to some strategic placements. You have to seek out and promote your content in the appropriate venues if you want the strongest visibility for your quality content in 2019. This process often requires not only sharing/promoting your content in the five major social networks listed above, but also sharing your content in its closely related media hubs.
For each type of content, these hubs/sites may be different, and I have listed some of the common ones below for your convenience. Unless you have a social marketing assistant, bookmarking and promoting your content in all these hubs can be time-consuming. You might even want to try some social management tools such as Hootsuite, Klout or Buffer to make your job easier.
We highly recommend AgoraPulse because it allows any individual, small business or large corporation the ability to create, manage and monitor all their different social media platforms and profiles. Makes life simple when you can use One Overall System to schedule, publish, monitor, engage, measure/record all your brand's social media presence and performance.
We also highly recommend Tailwind especially for managing all your Pinterest and Instagram postings. This very powerful system lets you schedule your Pins & Pics to maximum effect. Check out our Tailwind Review or try a Free Tailwind Trial and see for yourself.

Video Marketing
For example, if you have a video review of a product on your site or from your company, most webmasters would post the video to YouTube and be done with it. However, there are more video sharing sites on the web that you should place your video: DailyMotion, Hulu, Vimeo, MetaCafe and YahooScreen are just a few.
Some webmasters/marketers go the opposite direction when it comes to videos and ONLY place/host them on their own sites. This way visitors HAVE to come to your site to view your video - unique content that can only be found on your site. They are many pros and cons to using this strategy, but it is something you might consider and then judge the results for yourself.

SlideShows
Making simple slideshows of your important content can be easily done and is another venue that shouldn't be ignored. One of the major sites, to promote/post these slideshows, is Slideshare.net. Other slide sharing sites should also be considered: Slideworld, SlideRocket, Scribd, PowerShow, Slideserve and AuthorStream. These sites can be great sources of targeted traffic for any business or website.

Infographics
While many may contend Infographics have been widely over-used in recent years and have lost their effectiveness. I contend just the opposite is true. Web users are becoming more accustomed to absorbing their content quickly and painlessly via these infographics that more content will be presented this way in the future. Besides, a long narrow infographic fits perfectly in those mobile smart phones everyone and their grandmother seems to be addicted to these days.
Some handy places, to display/submit your graphics, would be Reddit, Visual.ly, Graphs.net, Flowingdata, InfographicsArchive, Coolinfographics, Visualising.org, and Nerdgraph.

Image Submission Sites
Images also play an important role in getting your content recognized on the web. These days you must have at least one graphic or image to go with every piece of content you create. I find content, which has 4 or 5 related images, does much better in the search rankings - this may also have something to do with user-experience. Who doesn't like reading a well-illustrated article with plenty of helpful graphics? Keep this in mind when you plan your next content marketing strategy.
Some alternative places, to feature your images, are Flickr, Instagram, Twitpic, Imgur, Panoramio, and Photobucket.

PDF
I have always found placing helpful information in a PDF file or format to be a great way of getting more traffic and backlinks. This popularity may have to do with the "viral" nature of these PDFs - they get downloaded and passed around quickly. Some great places, to post your PDF files, would be DocStoc.com, Ebook88.com, Memoware.com and see below for other suggestions.

Ebook Submissions
Ebooks are more or less glorified PDF files, but they are an excellent way to make your content more visible. I have found compiling a list of one's related articles and placing them in an eBook can work wonders for your online marketing. Some places, to submit ebooks, are Free-ebooks.net, Ebookdirectory, Books.Google, E-library.net, Thefreesite, Freedbooks, Ebookjungle, Ebookee and don't forget Amazon.

Podcast Submission Sites
Podcasts or audio files are another great way of reaching an audience. It is also another way of using existing content you may already have on your site. Some Podcast submission sites: Podfeed.net, Podcastdirectory, Blubrry, Dailysplice, Podcasting-station, PodcastAlley, Sticher, LearnOutLoud and don't forget iTunes.

Syndicating Content On Other Sites
While Google has firmly placed a solid nail in the whole article syndication framework, there are still other sites where one can syndicate their content. These sites can bookmark/feature your content that can result in enormous amounts of traffic... these include places like Digg, Slashdot, Reddit, Stumbleupon, Scoop.it, Hackernews, Inbound.org, Buzzfeed, and Newsvine.

Business Listing Sites
Business listing sites or directories seem to have taken a hit recently - they are not as important as they once were. Yahoo has even closed its once mighty Directory. However, if you have a company then you will want your business listed in all the important listings - if not for rankings, then for the traffic and potential clients such listings will bring into your business.
Some business listing sites: Linkedin, Yellowpages, Whitepages, Jayde, Biznik, Yelp, BizSugar, Crunchbase, Yellowbot and Foursquare.

Press Release Submissions
In the past, press releases were one of my major ways of getting content quickly on the web. I mainly used PRWeb but please note Google de-ranked press releases in April/May of 2014. SEMrush rankings for "paying keywords" disappeared overnight in many of these press release sites which have made them much less effective for bringing in targeted leads and sales.
While still effective for getting the word out, I would strongly caution against putting out an overly optimized press release in 2019 - mainly because it may do more damage than good, especially when it comes to ranking in Google. Besides, sites like PRWeb have been totally spooked by Google's actions and won't allow certain keywords it believes Google doesn't like. Just as an example, this year (2014) PRWeb users weren't allowed to use "Black Friday" in their headlines - not even on Black Friday!
However, while they may have become less effective for SEO, online press releases remains a vital part of any business. Here are some places you can use: Free-Press-Release, Betanews, i-newswire, e-releases, PRWeb, Newswiretoday, Onlineprnews, PRleap, PRlog.org, PR-inside and 1888pressrelease.
Our Best Performing Press Release Site Has Been:
PreeReleaseJet

Paid Ads
In addition, any webmaster or business owner also has the option of paid advertising to get their content promoted and viewed on the web. Depending on your budget, this can be a major part of your marketing strategy for 2019. There are many places to place your ads: Google Adwords, Bing/Yahoo Ads, Facebook Ads, Twitter Ads, StumbleUpon Ads, Amazon and YouTube Ads.
Other SEO Strategies For 2019
What To Avoid
Other strategies regarding SEO in 2019 are fairly well known and most webmasters will AVOID the following tactics like the plague: keyword stuffing, hidden text, doorway pages, cloaking of any kind, link farms, spammy blog posting, duplicate content and overly optimized anchor links.
In Regards to ranking in Google, webmasters should test their content in Webmaster Tools to see if their content is being completely rendered by Google's robots. Incomplete or partial renderings may mean all your content/text is not being indexed by Google. Plus, Google has online tools to check your page's speed and whether or not your page is mobile friendly and displaying properly in all devices.

Re-Using or Re-Purposing Content
In recent years, the web has become extremely crowded with competing sites and content, all stuggling for your attention. In this crowded environment, it is getting more and more difficult to get your content noticed. Therefore, it is important that you repurpose or reuse your content into as many formats you can muster - you can turn that article into a video, a podcast, a slideshow and an infographic. While this re-formatting may seem to be overkill, it may just become the norm as more and more content compete for a limited number of eyeballs on the web.
Of course, list building and email marketing is still very effective way of jump-starting your content. If you build up a solid ongoing relationship with your subscriber base - asking them to share your helpful content will always be welcomed and can bring in long-lasting results in regards to traffic and SEO.
As you can see from all of the above, there are countless ways to use content marketing to further your SEO efforts in 2019. Using any of these suggestions will get your quality content better noticed and recognized. However, like everything to do with SEO, you must have a way of measuring all these results.
I personally like using Google Analytics and Webmaster Tools to keep track of my backlinks and vital stats relating to my sites. However, if you're not a Google fan, there are many other tools you can use. For social management and analysis many webmasters use sites like Hootsuite, Buffer and Social Mention. For checking backlinks I would recommend using something like Majestic SEO (now simply known as Majestic) and I would highly recommend you use the free SEOquake toolbar for fast checks to quickly get important stats of any site you're visiting on the web.
One of the best posts on SEO that I have read recently is Try Debunking SEO Best Practices with these 4 Simple Experiments by Brad Smith at Search Engine Journal.
For a more detailed list of helpful Marketing Tools click the toolbox: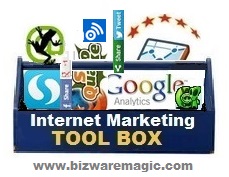 Want to thank BWMagaic for this content? Tell a friend about us, add a link to this page - or visit our main page for more free guides & content.
Link to this page:
Please bookmark with social media, your votes are noticed and greatly appreciated: