Presenting The Information You Need...
Notebook Computer Guide*
Quick... Reviews... Summary...

Cheap Gaming Notebooks Which Won't Nuke
Your Bank Account
Latest Additions to this list:
From Left Field - Consider this one from Lenovo:
Lenovo Y580 15.6-Inch Laptop (Dawn Grey)
For around $894.
Intel Core i7-3630QM 3.4 GHz (6 MB Cache)
8 GB DIMM
1.0 TB 5400 rpm Hard Drive
15.6-Inch Screen, NVIDIA GeForce GTX660M
Windows 8, 6-hour battery life
Try our popular Alienware Discount Coupons page - we constantly update this page with all the latest Alienware Laptop/Desktop offers.
A quick look at some inexpensive gaming notebooks...
Cheap is a relative term - many may not find these prices cheap but when you consider a high-end, high performance laptop can cost 3 or 4 grand... going with some of these gaming rigs is much more affordable.
Once upon a time, buying a superior gaming laptop with all the bells and whistles, meant you had just won the lotto jackpot or had found a way to break into Fort Knox. Not anymore, gaming laptop prices have steadily fallen so much in recent years, that many good quality gaming rigs are just down-right affordable.
Perhaps, the biggest factor for these falling prices has been the debut of newer faster processors such as the Intel i7 Quad- processor. And the introduction of cheaper Graphics Cards from top GPU makers such as Nvidia and ATI. Plus, you now have fierce competition in this niche market from many major traditional laptop makers such as Dell, HP, Toshiba, Asus, Sony... which has caused prices to drop. Alienware is no longer the only kid on the block.
However, don't get the wrong impression, you still can get a fully custom gaming laptop that will set you back 4 or 5 grand. But you now have some cheaper options that are worth considering, especially if you still haven't won that lottery.
Here is a quick list of some recent gaming systems which are relatively cheap and won't break your bank account. First, most experienced gamers know that a good gaming machine will possess or have the following features:
superior graphics card or GPU
high performance processors
plenty of Memory, including dedicated video RAM
a large hard drive or drives to store all your games
and finally you need a large high resolution display backed up with High Definition Technologies such as Blu-ray
Now, many of those features don't come cheap but here are a few machines and laptop makers you should check out. Prices are listed at the time of writing, shop around and you will probably find better bargains.
One of our Top Choices:
MSI G Series GE70 2OE-017US 17.3-Inch Laptop (Black/Red)
1. MSI - This company is known for its quality products and has won many awards and recommendations. MSI also makes some entry level gaming rigs, especially for those on a very tight budget. Among the better known models are the GT780DX gaming series going for around $1,200. You can even get a MSI G Series GE70 2OE-017US 17.3-Inch Laptop (Black/Red)
- with
Intel Core™ i7-4700MQ Processor
12GB DDR3 1600MHz System Memory
Windows 8
17.3-Inch Screen
750 GB 7200 rpm Hard Drive
ASUS N56VM-AB71 Full-HD 15.6-Inch 1080P LED Laptop
2. Asus - Perhaps better known as the originator of the netbook, but this laptop maker is also carving a name for itself as the maker of good affordable quality laptops. Some of their recent offerings have included the ASUS N56VM-AB71 Full-HD 15.6-Inch 1080P LED Laptop
with Intel Core i7 3610QM 2.3 GHz Processor, 6 GB SO-DIMM, 750 GB 7200 rpm Hard Drive 15.6-Inch Full-HD LED Screen, Nvidia GT 630M 2GB Graphics, Windows 7 Home Premium 64-bit. All for around $899 - older model but very good value for your hard earned cash.
Dell Alienware 14
3. Alienware - Surprise, surprise, bet you didn't expect to see that name on this list of cheap gaming notebooks. But since Dell acquired Alienware several years ago, prices have fallen mainly due to Dell's extensive distribution and marketing networks. The starting price for an Alienware 14 is around $1,400.
4th Gen Intel® Core™ i7-4700MQ processor
16GB DDR3L at 1600MHz
NVIDIA® GeForce® GTX 765M with 2GB GDDR5
1TB 5400RPM SATA 6Gb/s + 80GB mSATA SSD Caching
Sony VAIO SVF15A18CXB 15.5-Inch Touchscreen Laptop
4. Sony - This company has a well deserved reputation for superior quality and performance. For an entry level gaming notebook you should not dismiss Sony, especially have a look at the Sony VAIO SVF15A18CXB 15.5-Inch Touchscreen Laptop
which sells for around $1200 with:
Intel Core i7 3537U 2.0 GHz
12 GB DDR3L SDRAM
1 TB 5400 rpm Hard Drive, 8 GB Solid-State Drive
15.5-Inch Screen, NVIDIA GeForce GT 735M
Windows 8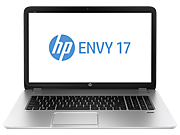 Save $150 on the HP ENVY TouchSmart 17t-j100 Quad Edition Notebook PC! Now only $750!
HP Envy Quad Edition Customizable Notebooks
5. HP - Remember Hewlett Packard did take over Voodoo and many believe a little of that gaming DNA did filter down into HP's off-spring. Some new products from them could be worth a look, especially the HP ENVY 15 and HP ENVY 17 Customizable Notebook PC sporting the latest quad processors. You might also want to check out HP Leap Motion (air-hand control) laptops. Your best bet is to check out the link below and you will find many discounted HP Envy gaming laptops:
HP Promotional Sales
Please remember, most serious gamers wouldn't be caught dead with any kind of gaming laptop - cheap or expensive. Many would argue that you can get twice the performance at half the price with going with a good gaming desktop PC instead of a laptop. If you're really on a tight budget, go with a PC, if you really want a gaming laptop then the ones listed above are worth checking out. No matter which route you finally take, you won't nuke your bank account by choosing either one.
Related links:
For Timely Special Savings/Deals/Coupons on Toshiba, Dell, Apple, Sony, Alienware... click here:
The Notebook Guide
Want to thank BWM for this content? Tell a friend about us, add a link to this page - or visit our main page for more free guides & coupons.
Link to this page:
Please bookmark with social media, your votes are noticed and greatly appreciated:
To Check Out Top-Selling Notebook Computers That Are Updated Daily Click This Link: Top Deals For Today!
If money is no object - You might want to Click This Link: the-best-notebook-money-can-buy!
CLICK To View Our TOP HAND-PICKED Quality Laptops: