Presenting The Information You Need...
Notebook Computer Guide*
Quick... Reviews... Summary...


Become An Educated Buyer & Save
Notebook Computer Terms


... Intel's Hi-Def Audio
Intel's Hi-Def Audio - Part of the new Sonoma Platform, Intel's next-generation Centrino Chipset. Intel's Hi-Def Audio gives a much more improved integrated graphics/audio system to notebook computers.
Intel High Definition Audio standard means you can support multiple independent audio streams - as in surround-sound DVD playback. It can also automatically detect what sort of audio device is plugged in and then route headphone signals accordingly.
Please bookmark with social media, your votes are noticed and greatly appreciated. Thank You.
CLICK To View Our TOP HAND-PICKED Quality Laptops:













Copyright - All Rights Reserved.
Your Free
Notebook Guide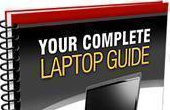 To access our Notebook Guide just click the link below OR you can DOWNLOAD this handy PDF file by right clicking the link. Free Notebook Guide


Notebook Guide
Information Overload
The Internet has too much Stuff!
We Sort and Compile all this information for you and present a brief Synopsis or quick Summary of product reviews.
Break through the Clutter.
Use this Easy Guide to point you in the right direction and save your most valuable asset.
Time
.....................
Quick TimeSavers
Yes, as per FTC rules and full disclosure - this is an affiliate site and may receive small compensation for links clicked on this page.