Presenting The Information You Need...
Notebook Computer Guide*
Quick... Reviews... Summary...


Become An Educated Buyer & Save
Notebook Computer Terms


... Battery Life
Battery Life - Lithium ion Battery is the major type of battery found in most notebook computers because they have a longer battery life than regular batteries.
Battery Life has been slowly increasing in Notebook Computers, especially with the new Sandy Bridge Platform. Battery Life can range from 1 hour up to 6 or 7 hours so check the battery life of the notebook you're intending on buying - it will save you a lot of grief down the road!
Notebook batteries can be 4-cell, 6-cell, 9-cell, etc. if long battery life is important to you - get the highest numbered cell battery. Also, it might be wise to purchase a second battery if you do a lot of traveling or 'in-the- field' work.
In recent years, we have seen a giant step forward in laptop battery life with the introduction of new "Switchable Graphics Technology" such as that by AMD. Basically, this techology gives you the ability to switch from integrated graphics to descrete graphics without re-booting your laptop.
Your computer or system can intelligently decide which type of graphics is needed to perform the task at hand and switch to the most "power saving" graphics. This means you can power up to play intensive video games and power down to surf the web or answer your email.
Not to be outdone, AMD's main rival NVIDIA, has developed it own system, ofter referred to as NVIDIA's Optimus Technology. It also let's the laptop intelligently decide which type of graphics is called for to do the task at hand. Remember, we have two kinds of graphics, shared or integraded graphics because it shares your laptop's memory. On the other end, we have discrete or dedicated graphics which has its own memory separate from your operating system and is much more powerful than integrated graphics.
However, many tasks on your laptop don't need intensive graphics and can be performed with much less power, than say, intensive video gaming. If one's system can switch between the two kinds of graphics, then overall, these swithable graphics will boost your battery's operating life and let you enjoy your laptop on the go for much longer.
The Notebook Guide
Please bookmark with social media, your votes are noticed and greatly appreciated. Thank You.
To Check Out Top-Selling Notebook Computers That Are Updated Daily Click This Link: Top Deals For Today!
CLICK To View Our TOP HAND-PICKED Quality Laptops:













Copyright - All Rights Reserved.
Your Free
Notebook Guide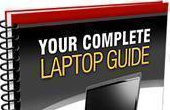 To access our Notebook Guide just click the link below OR you can DOWNLOAD this handy PDF file by right clicking the link. Free Notebook Guide


Notebook Guide
Information Overload
The Internet has too much Stuff!
We Sort and Compile all this information for you and present a brief Synopsis or quick Summary of product reviews.
Break through the Clutter.
Use this Easy Guide to point you in the right direction and save your most valuable asset.
Time
.....................
Quick TimeSavers

Yes, as per FTC rules and full disclosure - this is an affiliate site and may receive small compensation for links clicked on this page.