Presenting The Information You Need...
Notebook Computer Guide*
Quick... Reviews... Summary...

Become An Educated Buyer & Save
Get Ready For Ivy Bridge Gaming Notebooks
Get Ready For Ivy Bridge Gaming Notebooks
Written by Titus Hoskins

New Ivy Bridge gaming notebooks are now hitting the market
- what does this mean for gamers and video gaming?
Recently, MSI debuted two new laptops - the 15.6-inch GT60 and the 17.3-inch GT70 - which feature the brand new Intel 3rd Generation Ivy Bridge CPUs or processors. Just when gamers and new laptop buyers were getting their heads around the whole array of Sandy Bridge chips, they now have to get used to this new kid on the block.
So far, we only have a handful of machines sporting these new processors, mainly the Samsung Series 7 gaming notebook, Asus G75 and the two MSI entries mentioned above. No doubt, many more gaming models are in the pipeline, ready to be marketed to ever demanding buyers where faster is always better or so the story goes.
ASUS ASUS G75VW-DS73-3D Gaming Notebook
Besides bragging rights, gamers seek out the latest and fastest computer systems on the market in order to play their graphic intensive video games at the highest specs possible. Most of these gamers simply won't settle for second best, they want the most powerful gaming system that money can buy. Could this mean these same gamers are now searching out Ivy Bridge machines?
However, as reported by PCWorld in their benchmark tests, the new Ivy Bridge only offers "a moderate CPU performance boost over current Sandy Bridge chips" but (and this is a big but) the new processors do offer "significant graphics improvement, as well as better battery life."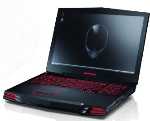 For gamers, graphics performance and the quality of their game playing are crucial, if the new Ivy Bridge chips can deliver or improve in this area - its game on! Mainly because, for those who live their lives via the "frames per second" creed, better graphics is the Holy Grail. And Ivy Bridge processors may just be the saviors until the next generation of chips hit the gaming world.
For more on Intel's Ivy Bridge - View this YouTube video:
The Notebook Guide
Please bookmark with social media, your votes are noticed and greatly appreciated:
CLICK To View Our TOP HAND-PICKED Quality Laptops: