Presenting The Information You Need...
Notebook Computer Guide*
Quick... Reviews... Summary...

Become An Educated Buyer & Save
HP (Voodoo) Firefly Concept Gaming Laptop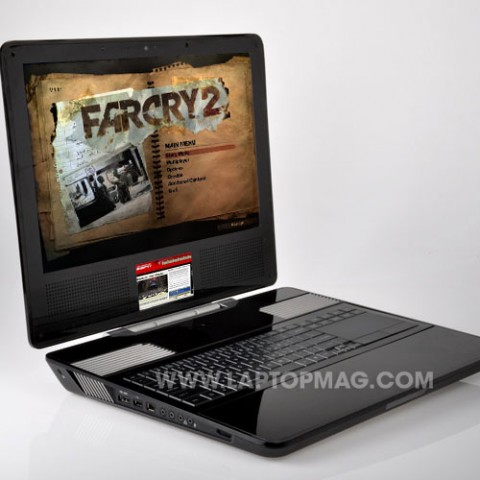 As reported by Laptop Magazine who was given a test-model of this new concept laptop from HP to check out. This little monster is 13 pounds pounds and sports two screens: 17.1 inch (1920×1200) and a 4.3-inch (800×480) display.
It also sports some impressive gaming specs: a 2.4GHz Core 2 Duo CPU, 250GB 7,200 RPM hard drive, 4GB of RAM, and two ATI Mobility Radeon HD 3870 GPUs configed in CrossFire mode.
Its other features include backlit keyboard, side-mounted trackpad, built-in webcam with night vision...
Check the HP Firefly out here:
Top Link: Exclusive Hands-On with Voodoo's Firefly Concept Gaming Laptop
Other Links:
HP Voodoo Firefly concept gaming notebook gets hands-on - SlashGear
The Notebook Guide
Please bookmark with social media, your votes are noticed and greatly appreciated:
To Check Out Top-Selling Notebook Computers That Are Updated Daily Click This Link: Top Deals For Today!
If money is no object - You might want to Click This Link: the-best-notebook-money-can-buy!
CLICK To View Our TOP HAND-PICKED Quality Laptops: