Here are some of the Best High Quality Marketing Software geared to the Affiliate Marketer. They were chosen for their superior quality
and usefulness as web marketing tools. Only with the right tools will you succeed in this very competitive field.
Keyword Elite - Keyword Research Software ****"Editor's Pick!"
Benefits:
Builds Large Keyword Lists Fast, Analyze Your Keyword Competition Quickly, Spy on Your Competitors, Find Profitable Keywords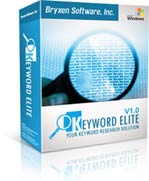 Keyword Research Software from Brad Callen. This is the ultimate keyword research software you can purchase. It will save you time and money by quickly
building large lists of useful keywords within minutes. It will show you profitable keywords and analyze your keyword competition with just one click of
a button... after Google Panda & Penguin keywords matter more than ever.
Please Note - Brad's ongoing training/podcasts/interviews with leading Top Internet Marketing Experts such as Brad Fallon, Mark Joyner,
Chris McNeeney... makes this a 'must have' for the serious online marketer.
Price: $167 - Includes Exclusive Bonus Guides & All Future Upgrades Find out more about Keyword Elite
-----
Web CEO - Site Management & Promotion Software
Benefits: Manage Your Websites Easily, Build Rank and Links, Analyze your Site Effectively, Powerful Search Engine Optimization will give your site the edge.

Web CEO is powerful website promotion software. Whole suite of website marketing tools SEO tactics, site promotion, site analytics and site maintainance.
Many Top 500 companies use this website optimization software.
Prices: SmallBiz Edition $189 USD Professional Edition $389 USD
Try a free Trial: Web CEO
-----
iBusiness Promoter - Search Engine Optimization Software


Benefits: Achieve High Rankings Quickly, Promote Your Sites Effectively, Build A Network of Links Fast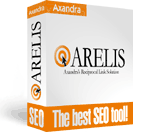 Arelis from Axandra - Link Exchange and website promotion software that has earned the highest ratings and top editor's picks from such sites as Tucows.com, SoftwareSeeker.com, and SharewareJunkies.com.
Prices:
IBP Standard: $249.95 USD
IBP Business: $449.95 USD
Try a free Trial: iBusiness Promoter
-----
Seo Elite - SEO & Linking Software


Benefits:

Get Top Rankings Quickly, Link Building Made Easy, Simple to Use SEO Software Will Deliver Organic Search Engine Traffic

Brad Callen's SEO Elite is powerful SEO software. Emphasis is on organic Search Engine traffic and natural link building. Wealth of SEO knowledge is supplied along with the software!
Prices: $167 - Includes All Future Upgrades
Try a free Trial: Seo Elite
-----
1 Shopping Cart - Shopping Cart + Marketing Tools ****"Editor's Pick!"

Benefits: Automate Your Whole Site's Marketing System, Make More Sales By Accepting Credit Cards, Professionalize Your Website,

All-in-One Marketing Automation system that provides shopping cart software and marketing tools. Really automates your whole online business. Autoresponder, Product delivery and affiliate software. Professional. Powerful.
Prices: Starter Package - $29 per/month Professional Package - $79 per/month
Take a 30 day risk-free test-drive for just $3.95. 1 Shopping Cart
-----

SBI Sitesell Ken Envoy's software for building a popular, professional and profitable Web BUSINESS. Here's a direct quote from the site " All the tools, all in one place, all for one price, and all tied together into a straightforward, integrated, step-by-step process that works. " That in a nutshell sums up Sitebuildit. If you can afford it - start your business on the right tract. You owe it to yourself to at least check it out. SBI Sitesell

-----
AWeber - Third Party email software program ****"Editor's Pick!"



Benefits: Automate your whole email follow-up system and marketing funnels with this elite AutoResponder System.

Try it out here: AWeber


Please feel free to contact us.

contact@bizwaremagic.com