Some SEO tactics for WHEN your competitors starts keyword site stuffing Google to get all top spots on the first page!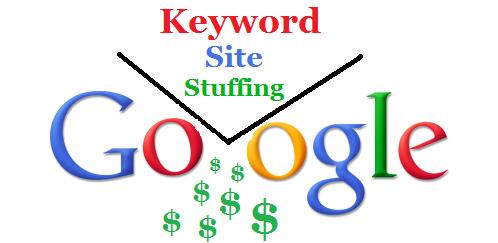 Advanced SEO Tactics - How To Combat "Keyword Site Stuffing" By A Major Competitor
Copyright © 2010 Titus Hoskins
Just imagine this scenario if you can: "You're a full-time online marketer quietly marketing and ranking high in all the search engines for some very lucrative keywords in several major niche markets on the web. You have been at the top and earning a very healthy income for 5 or 6 years. Suddenly, out of nowhere, a major competitor with very deep pockets, enters your niche market with not one, not two, not three, but with four or more sites targeting your same lucrative keywords."
Do you get the picture? Well, I have and many times over, because the above scenario has been happening to me at a much too frequent rate lately. And it's my belief that anyone in a lucrative market will have the same thing happen to them, probably sooner rather than later.
What's a not so poor marketer to do?
I have always believed that "knowledge" is your best weapon to combat any competitor. This belief has only been strengthen from and by my 10 years or more of marketing online. You have to compile as much knowledge as you can about your competitor and use this knowledge to compete or draw down if you're fighting a hopeless battle.
We are talking about "Keyword Site Stuffing" where a marketer or more likely a company, actively and aggressively, targets a niche market and builds 5, 10 or even 100+ sites to blanket the search engines (mostly Google because that's where the traffic is) with keyword optimized sites with the ultimate goal of getting all ten spots on the first page results, beating out your competition by simply bulldozing them off the first page.
Savvy online marketers know this has been going on since the web began and the search engines can do little about it because these sites are all held under different names or by proxy and operating under different IP addresses. For all intention purposes, these are authority sites acting independently of each other, but the dirty little secret is that they're not. They're lining up all their SEO ducks in a row and scoring those top 10 listings and reaping very lucrative returns.
The first question I get asked: "If these sites have different owners and are acting secretly, how do you know they're connected and "owned" by the same company?" Again the answer lies in intensive keyword research but it all boils down to simply following the links. In detective work, you often here the expression: "Follow The Money", well in online search engine marketing, you have to "Follow The Links" and you will get a clearer picture of what exactly is going on in your niche market.
Just as an example, sometimes these companies will hire a writer to create articles and promote their sites for them. Closely examining these writers or pen-names will give an idea of the kind of connecting and link building that's going on. So too, will a close examination of the linking structure of a particular site and its backlinks. Look for patterns and one can even "reverse engineer" a marketing system to get the big picture. Also remember, online marketers constantly monitor their competition and have been doing it for years.

Of course, you will need some handy tools to help build your "knowledge base" on your competitor or competitors. While not perfect by any means, using a site like Alexa will give you helpful information. So too, is using sites like Compete and Quantcast to gather information. I have found Brad Callen's "Keyword Elite" and "SEO Elite" handy software to have but I also use the free SeoQuake Toolbar for handy reference and for gathering information. Use this information to create the same backlinks your competition has around the web. Getting quality backlinks will be the most significant factor for getting those top rankings.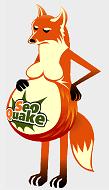 For intensive gathering of information on a major competitor, I create a Google Alert and every time the site or a keyword related to that site appears anywhere on the web, Google sends me an email. Closely checking out these links will help you build a more "complete" picture of your competition over time.
I believe "Site Keyword Stuffing" is becoming more common on the web than many people realize. This is like a company or marketer creating a keyword monopoly - we will leave the moral issues of this practice alone for the moment, but you will probably encounter it if you're in a lucrative market where millions change hands on a regular basis.
Once you have a true understanding of your competition and the sites they're using, what do you do about it? Your options are rather limited, especially if you're up against a company with unlimited resources. Perhaps, the first question you have to ask - can I afford to compete with this company? Will my returns be worth it if I have to pour tons of time and money at keeping those top rankings? Would I be better off finding a less competitive niche and promoting it?
Quitting is always an option and it will depend upon what's at stake and how much effort and time you have already spent on your niche market? Of course, if you have the resources, there is nothing stopping you (morals aside) from building numerous sites and going the same route as your competitor. Now, we are not talking about building "duplicate or spammy" sites here, but legitimate authority sites/pages related to the keywords in question. These sites and pages will have their own unique content and structure.
If you decide to go into full-combat mode, here are some tactics you can try:
1. Remember, Google doesn't rank sites but web pages, so make sure you have two web pages targeting your keyword phrase on your site. Build backlinks to both these pages and Google will reward you with a double listing. Many webmasters use their homepage and an interior page pointing to the same keyword phrase.
2. You can combat your competitor's site stuffing with some of your own, using free resources if you're on a tight budget. One marketing tactic some marketers use is to create related blogs, Hub Pages, Squidoo Pages, Blogger Accounts, Twitter Accounts, FaceBook Pages... which are all free and can also help build up your backlinks. Mainly because getting those high ranked one-way backlinks will be the key to getting those top listings, especially in Google.
3. I have found it effective to write unique articles/content for high ranking authority sites such as Ezinearticles and Buzzle. These pages will rank high for your keyword phrases and I even do some promotion or link building for these pages to keep them ranking high in Google.
4. Another simple way to legitimately compete with your competitor is to look at other ways of getting on the first page of Google rather than in just organic results. One tactic which has worked for me is the simple use of videos... especially simple YouTube videos which Google will place on the first page of many lucrative keyword results. This is a more round about way of getting traffic but you do get more targeted visitors this way. Shopping Results is another one you should target and although it is less effective, the same tactic can be applied to Google Images.

5. One of the most over looked ways of getting on the first page is using Google News, I know these are temporary listings but your site's listing will be front and center - with a cool picture to draw away the traffic from your site stuffing competitor. You should even look at the possibility of getting a Google News site yourself and keep these news releases coming at a regular rate to really compete with your competitors.
6. Of course, any marketer worth his or her salt, won't dismiss the option of using paid listings. No doubt the competition here will probably be costly but it's an area you should explore to get another listing on that first page for your chosen keyword phrases. But don't only look at Google's Adwords, also use MicroSoft's Adcenter since it will now be replacing Yahoo Marketing.

7. Another strategic marketing tactic is to concentrate the majority of your time and marketing not on the main popular keywords in your niche market but target the hundreds or even thousands of long-tail multi-worded keyword phrases. Win any keyword battle with a thousands small cuts. Promoting these lesser keywords will help build your rankings for the popular keywords, besides these long-tail keywords are where the profits reside.
Basically, guess what I am really saying, in order to compete with your "site stuffing" competitors, you have to fight fire with fire. You have to create ways of getting those multiple listings/links on Google's first page for your keywords. Building multiple sites yourself is one option if you can stomach the moral issue; another way is to use YouTube Videos, Google News, Google Images, Unique Articles, Double Site Listings and even Paid Listings to combat your competitor's monopoly on the first page. Create a small monopoly of your own by having four or five listings on the first page of Google for your niche market and you will reap the rewards - at least until Google shuts you down. Probably wiser to play by Google's Quality Guidelines and hope for the best.
....
All views, opinions and conclusions are solely those of the author, who is a full-time online affiliate marketer. He runs numerous niche sites, including two highly ranked sites on Internet Marketing Tools. To get valuable marketing tips for free click here: free marketing courses Titus Hoskins Copyright 2010.
If you truly found this article and content to be helpful, informative or totally entertaining - could you please Bookmark it in some of the Social Network with the AddThis button. I will thank you and the SEO Gods will thank you!
Don't forget to BOOKMARK & SHARE this PAGE -