Presenting The Information You Need...
Notebook Computer Guide*
Quick... Reviews... Summary...

Become An Educated Buyer & Save
MSI Launches New Gaming Systems - GX623 and GX633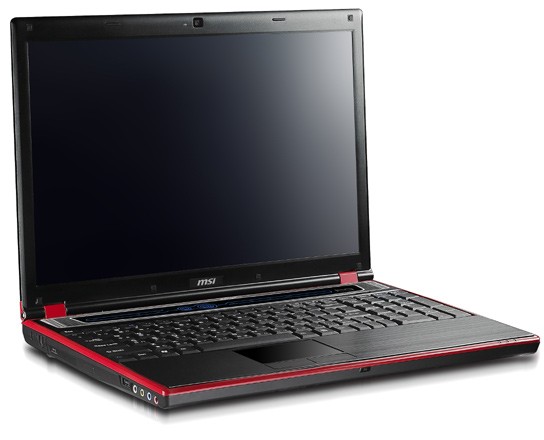 MSI has just launched two new laptops with ECO Technology which stands simple for engines that have power saving management. ECO gives these two new laptops GX623 and GX633 the ability to switch among 5 separate modes which include gaming mode, movie mode, office mode, presentation mode and turbo battery mode - all of these will minimize your battery power consumption while you're playing multimedia, playing game or just making office documents.
This is MSI G-series of laptops and they sport 15.4-inch displays, very stylish looks and have backlit keyboard buttons. However each has it own different platform.
The GX623 is Intel based with Intel Centrino 2 Processor and Intel PM45 Express Chipset. It comes with ATi Radeon HD4670 3D graphic card with 512 MB DDR3 RAM and up to half a terrabyte of storage.
The GX633 is AMD based with AMD Turion X2 Ultra Dual-Core Mobile Processor and NVIDIA MCP77 chipset. It comes with NVIDIA GeForce GT 130M video with 512 MB DDR3 memory.
Both laptops have MSI's vivid image enhancement and option of either a DVD writer or a Blu-Ray drive. Plus, they sport two HD Audio speakers, optional Bluetooth module, wireless 802.11 b/g/n, D-Sub port, 2x USB ports, a 2 MP webcam and you have the choice of a 6-cell or 9-cell battery.
Despite their numbers, some argue the GX623 have the specs for gaming than the GX633 mainly because of the differnet Graphics chipset. Guess potential gamers will have to find out for themselve which machine produces the best gaming performance.
Top Link:
Techpowerup - MSI Launches the GX623 and GX633 15.4-inch Laptops
Engadget MSI Debuts GX623 and GX633
........
The Notebook Guide
Please bookmark with social media, your votes are noticed and greatly appreciated:
CLICK To View Our TOP HAND-PICKED Quality Laptops: