**** BizWare Magic'sOpt-in Newsletter
Nov. 7, 2003 - Top Ten Resources
My first Rant, Masterytv again, Top Ten Resources...
BizWareMagic's Opt-in News
To Your List Building Success
Nov. 7, 2003
https://www.bizwaremagic.com
Hello everyone, and a Warm Welcome to all new subscribers.
You're just in time for my first rant.
Hope this doesn't lose me any subscribers but I am more than a little peeved by the start of all the Christmas advertising already.
Already
In my small part of the world - the poor old witch hardly had time to put down her broomstick before the stores had all their xmas advertising out on display. Even tv commercials.
You think it would be common decency to let the kids enjoy their Halloween candy before they are bombarded with Santa Claus.
At least, wait until all that sugar has run it's merry course before you bring on the piece de resistance of childhood - Jolly Old Saint Nick!!
Is it just me or are the marketers and the 'powers that be' starting their campains (g) earlier and earlier. Pretty soon - we will be having Christmas in July.
There should be a written law that prohibits Christmas Advertising until after Thanksgiving Day in the States. A month of the Holiday Spirit should be enough for everyone.
Quality beats quantity any day.
I better stop now before Ebenezer Scrooge rears his ugly head in everyone's mind and that definately won't help my sales.
So on to some other marketing stuff.
~~~~~~~~~~~~~~~~~~~~
MasteryTV Again
~~~~~~~~~~~~~~~~~~~~
Have to mention Masterytv again because I feel it will be a major player on the internet in the coming years.
Maybe, coming from an education background - I am more than a little bias when it comes to new forms of communicating and learning.
However, I would again advise you to check this one out for yourself and see what they have to offer. You can sign up for free and take the tour.
Once you sign up - you will receive all the company's updates and information. It's definitely on my 'ones to watch' list.
Here's that link again:
This week's feature:
----------------
TOP 10 Resources for Building Your Optin List or Ezine
----------------
Have you started your List yet?
If you want to succeed and build a profitable internet or home business - you should be building that list.
If you want to reach and connect with as many of your website's visitors as possible - you should be building that list.
If you're into internet marketing to any degree at all - you should be building that list as fast as you can!
Have you Hit a roadblock. Stalled.
Don't know where to start? Just can't get the subscribers you want? Are you Dazed and Confused by all the 'opt-in' jargon?
When I first started building my list or ezine subscriber base I was totally 'in the dark'- that's using a kind phrase for the confusion I felt. We all have been there, Done That.
Just wish someone would have magically come along and said: "This is how you build your List and these are the tools your need to build it."
Unlike me, you may be in luck.
If you're reading this (guess you are!) - you will see the tools that you need and what you have to set up in order for you to build your opt-in list or ezine in an almost painless manner.
Here are the resources I eventually used to build my list. Without them, building my list would have been much slower and a bigger hassle than it should have been - I hope they will be as helpful to you with your list building.
Here they are:
1. AutoResponder - Your number one Tool that you will need. I use GetResponse - one of the oldest and most reliable autoresponders you will ever find. Free copy here: GetResponse
What is an Autoresponder? Basically, works like a fax message on demand. It's pre-loaded with your messages - when someone fills out a form on your site and submits their information; an e-mail is automatically sent to them and their name is collected in your database.
2. List Mailer - Second most important Tool you will need! To send out your ezine or mail to your list. Try a free one - Group Mail from:
3. Pop-up Maker - Putting a pop-up on your website will build your list much faster. Some people see a 50% or more increase in sign-ups. If you don't have a pop-up maker - just go to and click on 'free webmaster resources'.
4. 15 Free Ezine Templates - These Templates can be automatically branded with your own information - will save you a lot of time! You can download it here: https://www.bizwaremagic.com/iet.exe
5. SpamChecker - Filtering by the mail handlers and ISP's is becoming a big problem - use this SpamChecker to increase your chances of getting your legitimate mail to your subscribers. https://www.bizwaremagic.com/spamcheck.htm
6. Ezine Marketing Center - One of the best online ezine resources run by Dr. Mani Sivasubramanian. https://www.ezinemarketingcenter.com
7. EzineAnnouncer - Great resource for getting your ezine out there.
8. Note Tab Lite - Good text editor to design your ezine! This is one of the best - strips html code, gives word count, etc. Invaluable. Free copy here: www.notetab.com
9. ShortKeys - Another great time saver that will allow you to get your ezine out on time! Great for submitting all your ezine information. Let's you print data ( from an e-mail address to whole articles) with a few strokes. Free copy here:
10. BizWare Magic's Opt-in Tool@Kit! - If you're just starting out and find the information above confusing or if you found it worthwhile and want more of the same! - you can download my Opt-in Tool@Kit. It provides step-by-step details on how to build a list. Plus, it's also constantly being updated with more and more list building information. Grab a Free copy here:https://www.bizwaremagic.com
That's all folks!
Now you have no excuse not to start building that list today. Just start with number one or number ten.
Hey - it's practically done for you.
Get Cracking.
Copyright Titus Hoskins 2003
------------------
Titus Hoskins is a Professionally Trained Artist and Teacher. Get a Step-by-Step Guide that will show you How to Start, Build & Manage your own Opt-In List! Click Here: www.bizwaremagic.com -----------------
If you found this article helpful - why not pass it along to your subscribers or post it on your website.
To your list building success
Kind Regards,
Titus Hoskins
www.bizwaremagic.com
"Success usually comes to those who are too busy to be looking for it" - Henry David Thoreau (1817-1862)
**************
F'ree for All BWMagic Subscribers - Opt-in Tool Kit EXPLODE YOUR SALES by Building your Own Opt-in List. Click Here for F'ree Download: https://www.bizwaremagic.com/opt-in.htm
**************
Please bookmark with social media, your votes are noticed and greatly appreciated: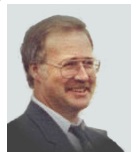 My name is Titus Hoskins and I am an artist, writer and webmaster. I am also a former art teacher who has been a full-time Online Professional Marketer for the last 10 years.

Bizwaremagic.com is my main website, but I have many more. You can follow me on Twitter or Linkedin.
Please Note - As per FTC guidelines, readers should be aware this is an affiliate site and may receive small payments (at no cost to you) from featured companies.


Please feel free to contact us.

contact@bizwaremagic.com
Copyright - All Rights Reserved.