Presenting The Information You Need...
Notebook Computer Guide*
Quick... Reviews... Summary...

Become An Educated Buyer & Save

The Alienware M11x Gaming Netbook Will Sell For $799?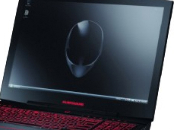 Several computer tech sites, including engadget.com and gizmodo.com, are reporting that the base price for the Alienware M11x gaming netbook will sell for $799 and up. Considering the M11x has a NVIDIA-powered GT335M GPU and a HD 11" display with 1336 x 768 max resolution - and you have a powerful little machine. What else would you expect from Alienware - this could potentially give all netbooks out there some very stiff competition. It may even cut into the sales of Apple's iPad which comes on the market very soon and is in the same price range.
Plus, the Alienware M11x will all the style and cool design associated with all AW products, sadly, in our shallow world, looks do count.
However, consumers should be warned, the $799 is the base price, and if the M11x is like most gaming machines - you will have to pay more for a fully loaded rig with the highest specs possible. Nature of the beast.
The Alienware M11x is scheduled to be ship this February. Bookmark this page, a link will be posted whenever the M11x becomes available for purchase.
Top Link:
Engadget - M11x Netbook Gets Base Price - $799
The Notebook Guide
Please bookmark with social media, your votes are noticed and greatly appreciated:
To Check Out Top-Selling Notebook Computers That Are Updated Daily Click This Link: Top Deals For Today!
If money is no object - You might want to Click This Link: the-best-notebook-money-can-buy!
CLICK To View Our TOP HAND-PICKED Quality Laptops: