Best Black Friday & Cyber Monday Deals 2018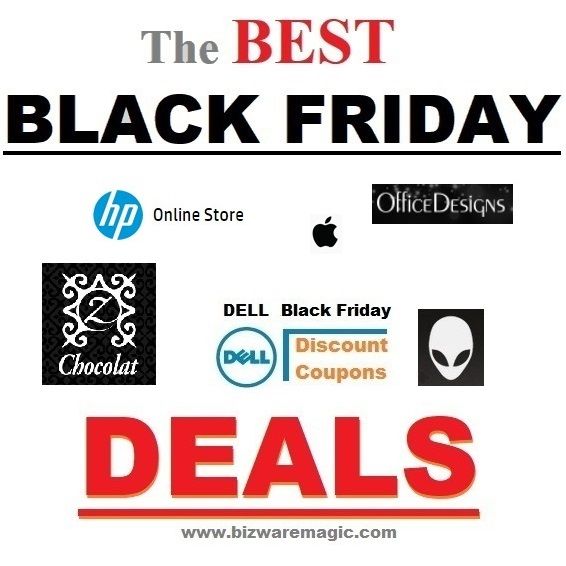 During Black Friday & Cyber Monday alert online shoppers can get the best deals of the year. It looks like 2018 will not be an exception to this rule.
Although holiday gift buyers should be aware the Black Friday "timeframe" is expanding and excellent bargains can now be had during the days/weeks surrounding Thanksgiving. For years Bizwaremagic has listed the most attractive offers and deals to its subscribers and visitors.
Here are some of the best Black Friday Deals of 2018.
DELL
Dell
offers some of their best computer, laptop and monitor deals around this time of year. Save up to 50% off popular Dell models and electronics. To find out more click the banner below: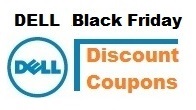 HP
Enjoy some of HP's biggest deals with up to 62% off laptops, PCs, and monitors. Free shipping, good quality, and easy returns make this one a great choice this Holiday season. Find out more HP Coupons Here.
zChocolat
zChocolat – this top French chocolate maker offers some of the best chocolate gifts
– especially their Luxurious Mahogany Gift Boxes and Christmas Collection. Also, watch out for their annual Double Chocolate sale on Cyber Monday. Check them out by clicking this link: zChocolat
THINGS REMEMBERED
This is one of the best companies for getting memorable gifts – ones that can be personalized with engraving or embroidering. During Black Friday you can get 25% off entire site and 50% off their best buys. You can check them out here: Extra 10% OFF Personalized Gifts at Things Remembered! Use code A259 from 11/25-11/28 to save. Stacks with ThingsRemembered.com site promotions.
Office Designs
Herman Miller and Steelcase Holiday Sale – get up to 15% off popular items. Check them out, including the famous Leap Chair here: Save up to 15% + Free Shipping during the Holiday Sale at Office Designs. (Valid 11/19/18 – 12/10/18)
Alienware
For gamers and bargain hunters, Alienware is offering some great deals
. Buyers can save $560 on the Alienware Aurora i7 desktop PC with 16GB of memory and NVIDIA GeForce GTX 1080 graphics or get $450 off on the Alienware 15 i7 gaming laptop. Find more deals here: Alienware Discount Coupons.
Corporate Business Gifts
Needless to say, there are countless other bargains and deals to be had during this Black Friday & Cyber Monday. If you're still on the hunt for that perfect Black Friday deal you might want to check these out:
Happy Shopping!