Bizwaremagic Launches Its First Viral Marketing Campaign
(And Needs Your Help!)
These days they say everything should be viral – including one's promotion and marketing. More essential, because of the ever-increasing importance of social media, webmasters and online promoters should not ignore this viral element in their campaigns. Instead, the experts suggest because of the nature of the Internet, viral marketing/promotion should be embraced and even exploited.
Easier said than done.
Getting an image, video or web content to go viral is extremely difficult. It's like trying to read human nature and then having all the cards fall into place. One never knows what will catch a browser's attention and compel that said viewer or reader to share your content.
Short of cute talking kittens and sneezing pandas, creating a viral campaign of any kind is an "iffy" business. Combine this tricky feat with marketing and one is entering a virtual minefield – no pun intended. Chances are extremely high your so-called viral content may just stay static, and the only place it will go viral is in your own mind.
However, life would be no fun if everything was easy to do. And we would all be heroes or at least heroes for just one day as the song goes!
Actually, years ago, I did have a web page go viral. Well, in this case, it delivered some extra 70k visitors to my site in one day. Guess that was a viral event, one of my site's articles was featured on the front page of Digg.com, and many sites picked it up or linked to it. This so-called viral event gave me a good chance to study this kind of web traffic, and I naturally wrote an article about it located here.
Usually, viral content has to appeal strongly to the emotions, the absurd or the funny bone. It this content can quickly capture a strong sentiment or belief – it has a much better chance of being "liked and shared" in the many different social media sites – with Facebook, Twitter, Pinterest and Google+ being the major venues.
In my modest opinion, this viral content must also have a strong visual element or appeal. Catching eyeballs is the name of the game. Strong visual images are needed to catch the attention of these eyeballs as they scroll news feeds at ever increasing speeds. It's all about the hook.
This year I am creating some (hopefully) viral content around Black Friday. This campaign will consist of different images/banners/content revolving around this annual shopping holiday/frenzy that happens on the Friday after Thanksgiving in the States. This shopping event and the days surrounding it (including Cyber Monday) has become an important revenue generator for many merchants – online and in the real world.
As an online marketer, it also has been proven to be my most lucrative time to market on the web. Some may find the emphasis on marketing to be somewhat crass but doing affiliate marketing allows me the freedom to create content and have fun on the web. Don't knock it until you have tried it.
However, I find it's a delicate balance, so I try to supply valuable/helpful content along with all those affiliate links to soften the blow. Information first, selling later. Nobody likes the hard-sell, including myself.
So with all this in mind, this year I thought I would try some humor with my marketing. I am also exploring the whole hashtag field with the "#blackfriday = #theshoppingdead" idea. Many people have come to hate the whole concept of Black Friday with all its heavy-handed commercialism and mindless buying frenzy. I do believe we all become "the shopping dead" around this time – bouncing from one great deal to the next. Most of us do lose our brains in the process.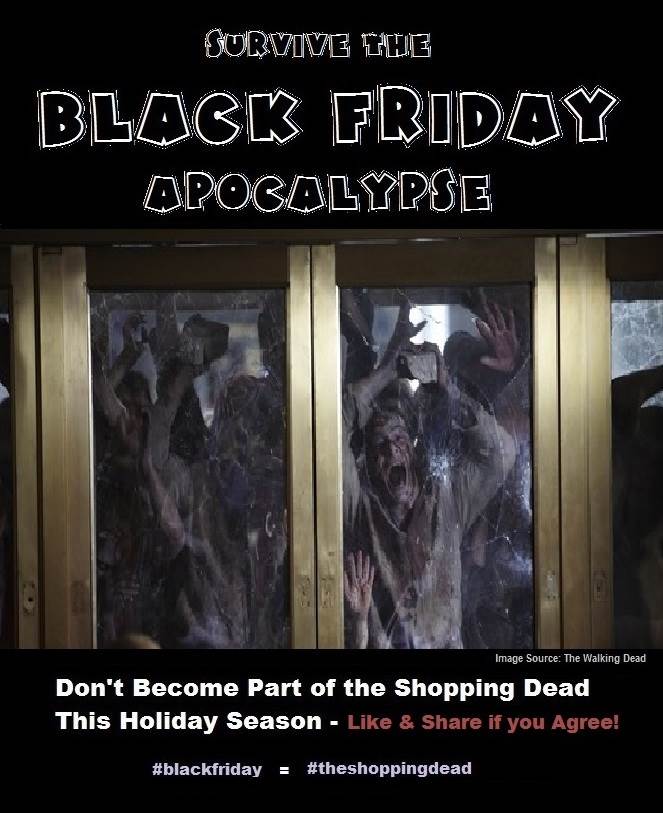 I am a huge fan of AMC's The Walking Dead, and it has become an integral part of popular culture. Here I am making an editorial comparison between it and the frenzied buying associated with these shopping holidays. Might be unfair criticism or parody, but it perfectly symbolizes the brainless consumerism associated with Black Friday.
Regardless, I am also featuring this whole "don't go brainless" concept with the promotion of my own buying guides I have on my sites – especially the Laptop Buyer's Guide and the Corporate Business Gifts Guide which have always proven popular during the Holiday Season. Granted, I have always heavily promoted during Black Friday/Cyber Monday and will do so again this year.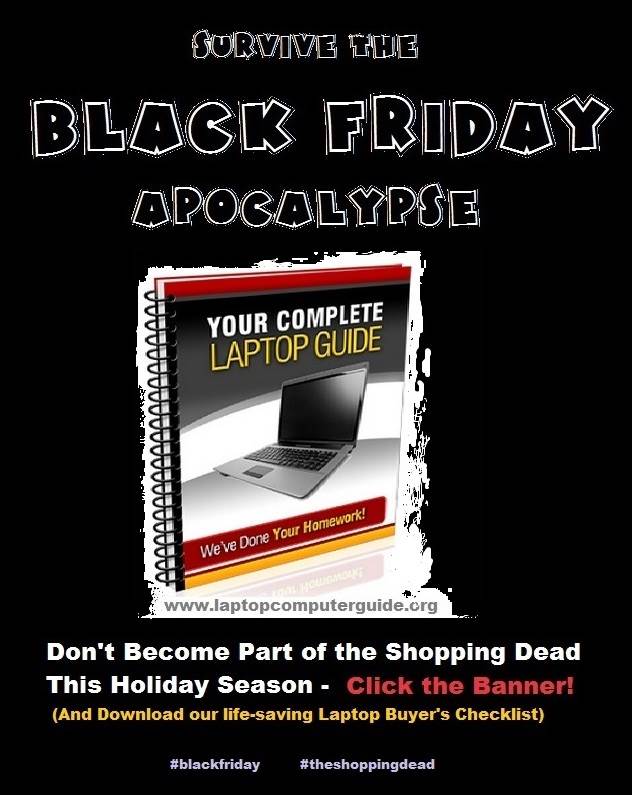 Do Not Go Brainless Into That Good Store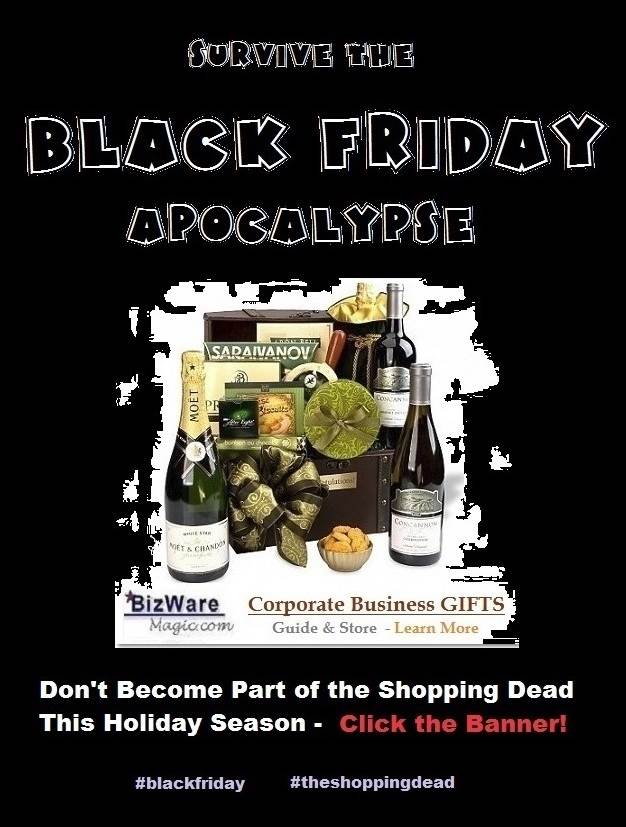 4 Nifty Ways To Find The Best Online Deals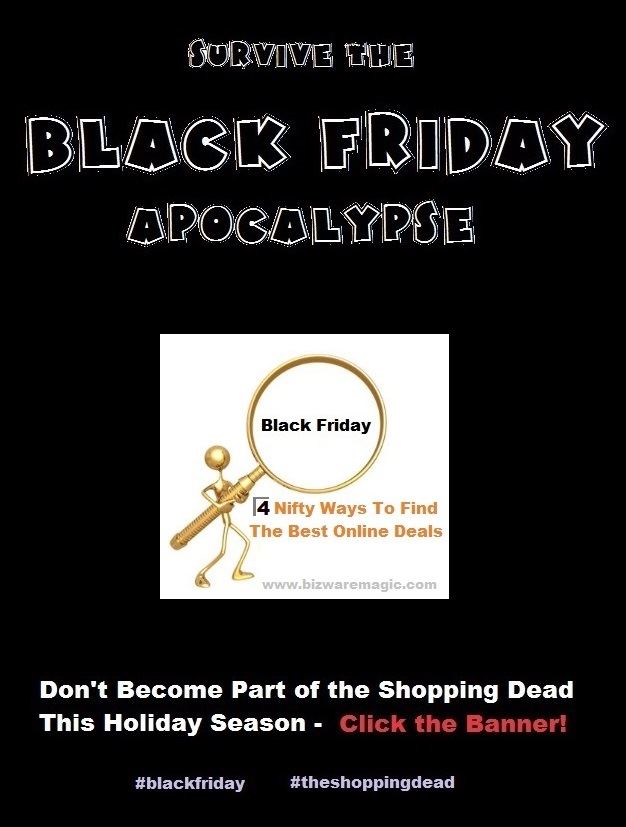 If you agree with any of what you have read or like the content associated with it, please share one or two of the images on this page and help make this content go viral. Might sound simplistic, but you never know where that first share, like or pin will end up.
Titus Hoskins
www.bizwaremagic.com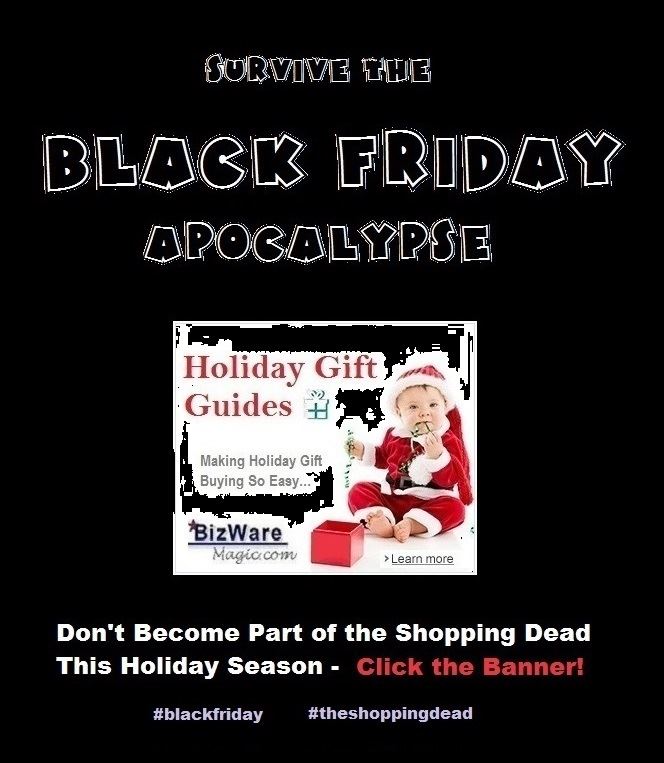 Again, if you found this information helpful or entertaining please share with your followers, visitors or subscribers… you can use the handy buttons below.