BWMagic's Internet Marketing Newsletter


New RingCentral Features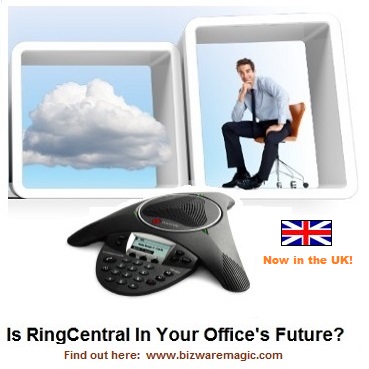 New RingCentral Product Features Introduced
Written by Titus Hoskins


As a major part of this site, we try to give the best business
products or services greater exposure on the web. RingCentral
and RingCentral Office are perfect examples of this practice.
Lately, several new improvements or added features have been
released by RingCentral… mainly Call Park and Intercom.
These new features make using RingCentral much more convenient
and flexible – not to mention, much more interactive when it
comes to communicating with both your workers and clients.
These improvements, in our opinion, make RingCentral a much more
efficient Virtual PBX system to have in any office. We recently
updated our main RingCentral Infomation page on this site to include
these newest features. (Keep in mind, we are an affiliate of RingCentral
and may receive monies from any recommendations.)
Even so, we cover countless business services and products – RingCentral
is only one of many which we highly recommend. It is a robust system
with very attractive pricing… it should at least be considered when
shopping for any virtual phone/fax/pbx services on the web.
You can find out more about the new features here:
Helping People Succeed Online Since 2002!
Kind Regards,
www.bizwaremagic.com.
Did you find the above information helpful? If so, why not
help spread the word – recommend this content by using
the social bookmark sites below. The SEO Gods will Thank You!