BWMagic's Internet Marketing Newsletter


5 Reasons Why Online Fax Is Good For Business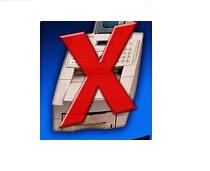 5 Reasons Why Using Online Fax Is Good For Business
Those of us who have embraced the modern world know using your
email system to send/receive all your faxes makes perfect sense.
Not only is it faster, cheaper and more convenient than traditional
faxing, but it neatly ties all your business communications into
your computer network. Read more here: 5 Reasons Why
With a click of the mouse, all your employees can access these
vital communications and everyone can be on the same page
– no pun intended. It simply makes any business more competitive,
especially if faxing is used to bring in sales and/or communicate
with clients and employees.
Besides, there will be no more missed faxes because of paper jams,
busy signals or someone didn't replace the ink or toner carriages…
However, there are some other important reasons why using the
Internet and your email system to send/receive your faxes can
be very good for business. These reasons are summed up here,
and they make some valid arguments.
The Five include the following:

Virus Threats
Data Privacy and Encryption
Spam Filters
File Size Flexibility
Legal Acceptance


To find out more about these reasons and how they can affect
your business – just click this link entitled
5 Reasons Why Online Faxing Is Good For Business.
You can also find out more about Internet Fax and download our
comprehensive fax guide here.
Helping People Succeed Online Since 2002!
Kind Regards,
+Titus Hoskins
Did you find the above information helpful? If so, why not
help spread the word – recommend this content by using
the social bookmark sites below. The SEO Gods will Thank You!