BWMagic's Internet Marketing Newsletter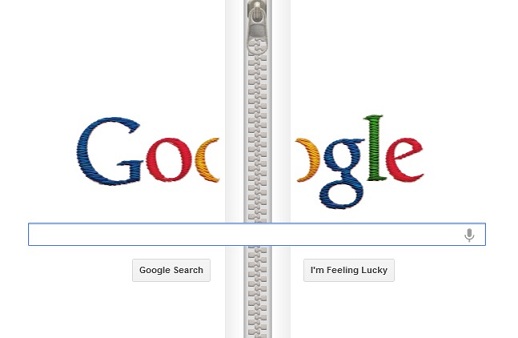 The Photogenic Award Goes To…
While Bing may be losing the search war, at least when
it comes to "user numbers", but can the case be made
that Bing will win the Little Miss Photogenic Award.
However, don't rule Google out when it comes to putting
on a good show for its visitors, this little Backrub
has made some great interactive moves in the past few
years.
Today's Zipper image almost takes the crown, but the
Pac-Man game from a little while back, was much more
entertaining.
Is it just me, or has Google increased the number of
these "special logos" they feature on their home search
page? Could this be in response to all the images Bing
is displaying? Isn't all this foolishness, sounding more
and more, like a little Miss Search contest? My dimples
are prettier than your dimples…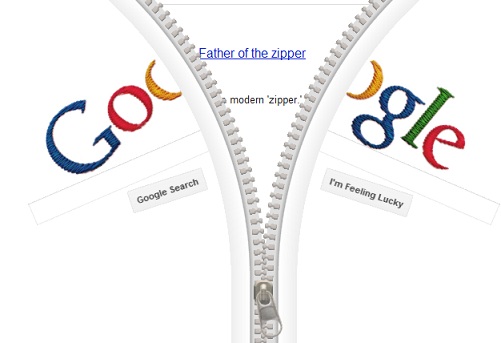 But this is serious business, serious as in Billions,
since gaining the patronage of loyal users who log in
each day does mean money in the bank for these search
engine companies. Hands down, Google seems to be winning
that war with over 65% share of the lucrative US search
market, but according to Alexa, Google has been knocked
down from its #1 spot numerous times last year by Facebook.
The premier social network repeated this feat several
times again this year and this must be worrisome for
Google, which has long been the top site on the web.
But even more troublesome is the fact that Facebook
users spend much more time on site or logged in, than
do Google users. And did someone say Facebook was
developing its own search engine?
All serious stuff indeed, but back to our Little Miss
contest, who wins the photogenic award for having the
best visual presentations? Bing? Google?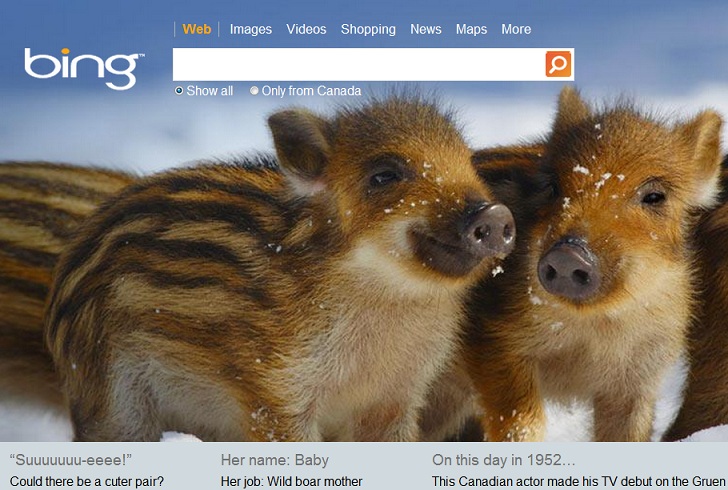 Months back, I became so annoyed at Google's whole
Privacy Changes and its cruel Panda Updates, I switched
my computer's homepage from Google to Bing. I have been
enjoying immensely the eye-popping images which are
presented each day. It does make me want to keep using
Bing and seeing all those pictures.
However, I do find the Google's presentations much more
creative or should we say inventive. Besides, in a former
life I have been an artist and art teacher, so liking
things which show the creative and whimsical side of life
is probably in my DNA. While the search engine marketer
in me is totally ticked at Google's recent move to favor
corporate brands in organic search, I must admit some of
Google's doodles are true masterpieces. They keep me
grinning all day long.
So who wins?
Who cares… just keep those images coming so I can get
my daily fix.
Did you find the above information helpful? If so, why not
help spread the word – recommend this content by using
the social bookmark sites below. The SEO Gods will Thank You!