Online Fax Revisited – 2014




Online Fax Revisited – Reasons Why Internet Faxing Has Become So Popular
(And 7 Reasons Why Every Business Should Be Using It)
Written by Titus Hoskins


What is Internet fax? Why should I use it? What are the best online fax
providers or services… after ten years or more of covering this topic
– these are the most common questions I hear from my subscribers and site
visitors. Usually these visitors or subscribers are curious about using
the web and your email system as your main fax machine.


But most of all, these visitors are asking how does it all work?


For years, I have been explaining this whole process in my videos, on my
sites and in my many articles on the subject. Perhaps, the simplest way
of explaining how it works is to use the one common denominator everyone
is familiar with – email. Your faxes or messages are sent/received via your
email system, usually as PDF or TIFF files or attachments.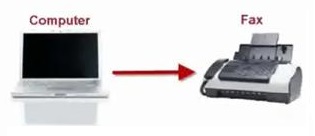 However, what is not simple or not fully understood about this whole email
faxing process is the role of the online fax service provider. It may be
helpful to think of this fax provider or service as you would your home
Internet Provider or IP service. But instead of providing web services,
for a small monthly fee, your online fax provider will give you your fax
number (or you can port your current number over to their service) and an
online account where you can also login to read/send your faxes. This fax
provider facilitates or handles all your faxes.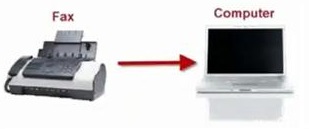 This provider handles all your messages/faxes and is often referred to as
a "cloud" service because it is hosted on a remote third party server.
Someone sends you a fax via your number and this provider processes the
message and sends it to you via your email system as an attachment – you
can read the fax directly on your computer/laptop/smartphone or you can
log into your account and read it online.


Probably the next question that arises – is all this safe? Do I
really want my faxes online?


Well, the best way to answer that is yes – to a certain degree. Your messages
can be encrypted and securely stored online, but you must thoroughly check out
the quality of your chosen service or provider. Also remember, whether we
like it or not, most of today's business is carried out through the web using
email and online sites. Any service or site is vulnerable to hacking attacks,
but this can be minimized especially if you pick your provider wisely.


Why go through all this trouble to get my faxes? Why can't I just keep using
my traditional fax machine in the office?


Yes, you can but there are many reasons why using online fax is so much more
convenient and advantageous. Just ask yourself – why are you using email in
addition to snail mail? Most likely because it can be faster, cheaper and much
more convenient to use email. The same goes for using online fax.
In addition, you have to realize many individuals and companies have switched
over to online faxing for the portability or mobility it offers – you can send/receive
your messages from anywhere and at any time. You and your business are no longer
tied down to the office location and/or restricted to office hours. This fact can
give you a competitive advantage over your competitors and this reason alone may be
further propelling the use of these services.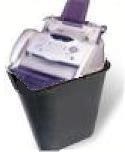 Next, using Internet fax can be much cheaper than traditional faxing – especially
when you consider you do not have to buy and maintain a fax machine, nor do you have
the ongoing cost of all those inks, toners and papers. The monthly rates are very
reasonable – usually well under $10 per month and even if your business does extensive
faxing – the costs can be lower if you get a custom corporate plan or service.
There is also the whole issue of spam which can be a troublesome problem, but with an
online system you can easily block undesired numbers from spamming your business. Keep
in mind, fax spam in a traditional system can eat up valuable resources and tie up your
machine for hours.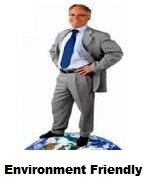 Another whole angle is the environmental benefits of using a paperless system to
send/receive your faxes. This will obviously be much friendlier on the environment
than a traditional paper system. With all the concerns about global warming and climate
change, companies and individuals alike, can do their bit to help save the environment.
Lastly, and perhaps most important to remember, going with an Internet or computer based
fax system means all your communications can be easily integrated into your whole operation.
Messages can be sent to all departments or salespersons simultaneously and these messages
can be easily retrieved regardless if you received them five seconds or five months ago.


Virtual PBX Phone Systems with Online Fax


Another growing trend is the whole integration of many businesses (both big and small)
towards virtual PBX (Private Branch Exchange) phone systems, which offer many features.
These include voip phones, online fax, call forwarding, voice mail, video conferencing…
even a virtual secretary. One perfect example of this trend is the popularity of such
complete PBX systems such as RingCentral Office. It is just another way of further
modernizing your company or business to meet our somewhat crazy computer-obsessed
wireless world.

If you are ready to join this computer-obsessed world and looking for a good Internet fax
service or provider, there are a few factors you should first consider. Is the service
reliable and how much support does it give to its customers? What are the monthly rates
and how many faxes can I send and/or receive each month? What are the overage fees? Are
there toll-free numbers? How many email addresses are attached to the account? Is there
a free trial period to test-run the service?
Even if you still want to keep the traditional fax machine in the office, obtaining an
online fax service or number is probably the smartest way to proceed in today's business
world. It can give your company or business that extra flexibility and all the advantages
associated with a web-based faxing system.


However like all business decisions, it's your call?


And if you're ready to make that call – you can
check out a whole list of Online Fax Providers
or download this comprehensive free online fax guide: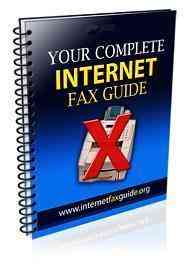 Just enter your email to receive
follow-up information on Internet
Fax.