Black Friday Coupons And Doorbusters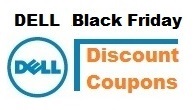 It's that time of year again when the holiday shopping season kicks into full gear, and Black Friday becomes a four letter word for many people. However, as part of its online Laptop Buyer's Guide our Bizwaremagic.com site is again featuring the most current discount coupons from such computer manufacturers like Dell, HP, Alienware, Toshiba and many more.
It has become a popular feature and an integral part of our site – these Black Friday & Cyber Monday deals are sought after by our subscribers and patrons. It has become an annual event where alert online shoppers can save $100s off popular laptops, tablets and PCs. In other words, visitors to this site like these coupons and keep coming back for more offers.
This year Dell started its Doorbusters at 5:00 PM on Thanksgiving and have different rounds of Doorbusters throughout Black Friday. These sale items are usually limited in quantity and may end at any moment so potential buyers must be quick to snap up these deals. In previous years, Dell has thrown in a few unadvertised bargains that make things interesting and fun. Interested shoppers can find a whole list of Dell's 2015 Doorbuster Coupons and Deal here.
Alert holiday shoppers can save up to $300 or more on premium Alienware gaming systems by using these online coupons.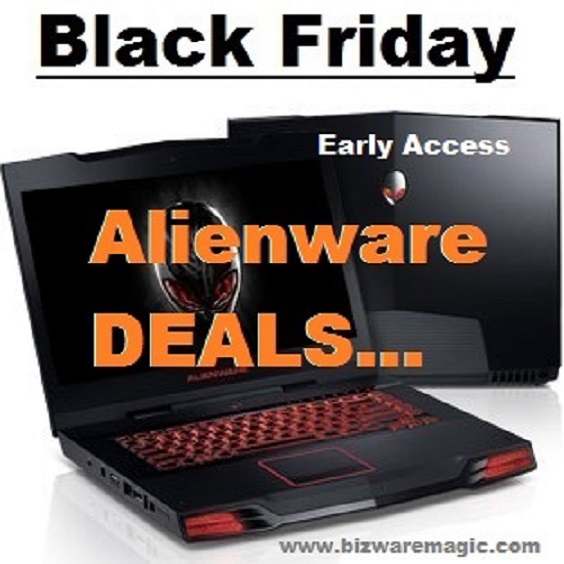 Alienware, which Dell acquired in 2006, also has some excellent offers this year – including $300 off the Alienware 18 Gaming laptop and $200 off the popular Alienware Alpha gaming desktops. Alienware is on the expensive side, so any savings are welcomed. Interested gamers can check out these offers by clicking here.
Toshiba products are also very high in demand and offer some great bargains as well. These are also listed on our site as they become available. In addition, there are also some excellent deals by HP that can appeal to the business audience associated with our site. HP printers are always a popular item regardless of the season. Those interested in checking out the HP offers – Click Here.
Keeping to the nature of our site, the Corporate Business Gift Guide is well suited to our audience and has been a staple for many years. Black Friday offers can be found here from such brands as ThingRemembered, zChocolat, aGiftPersonalized and many others.
There you have it – some of the best holiday deals and offers for 2015. As mentioned above, potential buyers and gift-givers should bookmark these pages if they don't want to miss any new offers.
Titus Hoskins
www.bizwaremagic.com