Bizwaremagic's Quotable Quotes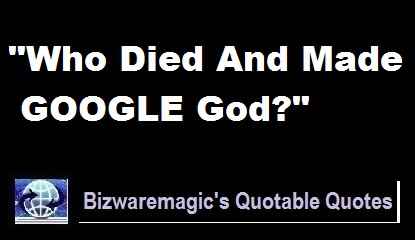 Since the Bizwaremagic Site started in 2002, we have always featured famous or popular quotes to enlighten/encourage/inspire our visitors and subscribers. These quotes or sayings have become such an integral part of Bizwaremagic's content we felt it was time to devote several pages exclusively to these Quotable Quotes. You can find appropriate quotes for your site, newsletter or social feed.
So far there are four separate pages containing these quotes, and they are:
Inspirational Quotes
Sayings that will give one inspiration and encouragement.
Sayings that will make one try for achievement and fulfilment.
Endurance Quotes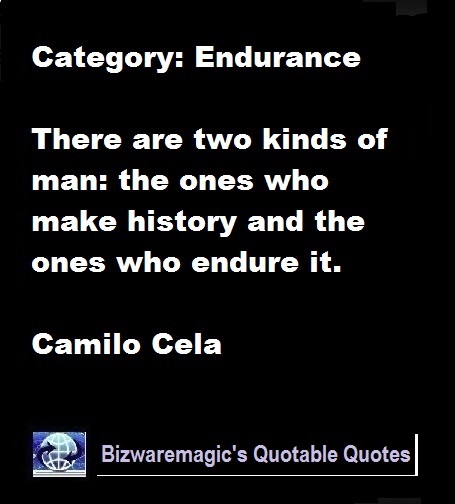 Sayings that will encourage your readers or viewers to go the distance – regardless of the endeavour.
Funny Quotes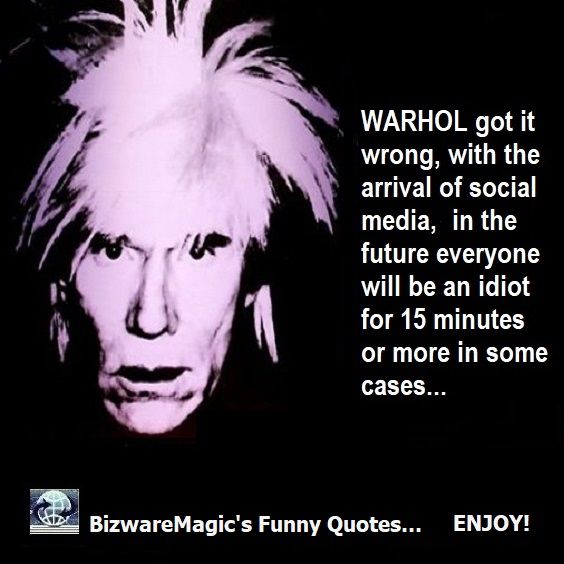 Sayings, jokes and musings that appeal to the funny bone in all of us.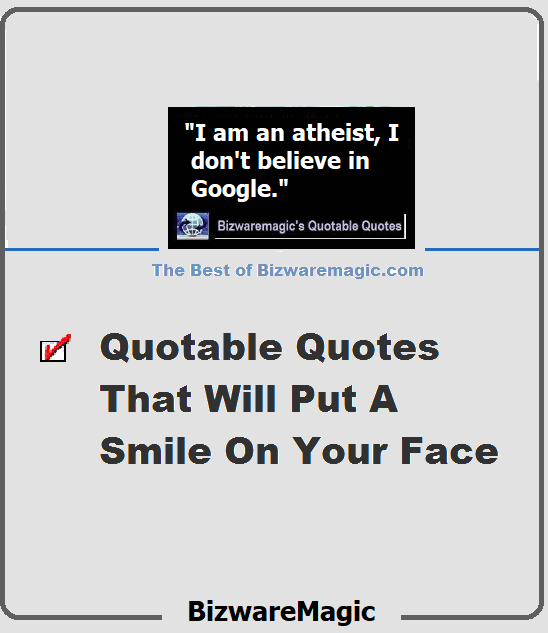 To get more quotable quotes just click the images above or visit our Pinterest Board entitled "Quotes To Get You Thinking".
Titus Hoskins
www.bizwaremagic.com