This is the Internet Marketing Blog for Bizwaremagic.com, a small business & marketing site that has been online since 2002. This blog offers insights, opinions, information, articles, tactics… on making your site more visible on the web. Special attention is focused on web marketing tools, business services and computer hardware.
Everything you need to run an online business or website.
Many topics have been examined over the years – especially where it comes to ranking in Google and the other search engines. SEM or search engine marketing is also another major focus of this blog with special emphasis placed on affiliate marketing.
Bizwaremagic.com is mainly run by me: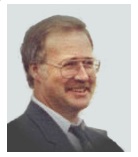 My name is Titus Hoskins and I have been marketing online since 1998. In those years, there have been many successes and many failures. I like to concentrate on the successes, although being a former teacher, learning from our failures can be much more important.
This marketing blog contains many helpful tips, information, posts… that I hope you will find beneficial. Please take some time to explore this blog and don't forget to follow us on the social media sites.