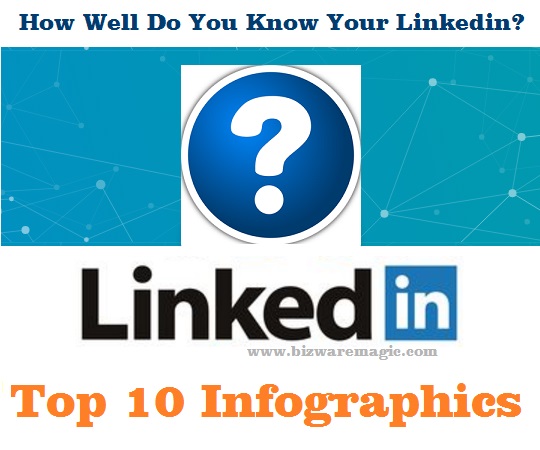 Here are 10 of the best Linkedin Infographics we found on the web. Each Linkedin Inforgraphic is packed full of helpful advice which will make your Linkedin marketing so much easier and so much more effective. Only takes minutes to absorb but the helpful tips contained in these informative graphics can make all the difference in the world to your Linkedin experience.

Please share with all your fellow Linkedin friends & connecions.
5 Best Linkedin Features Your Business Can Benefit From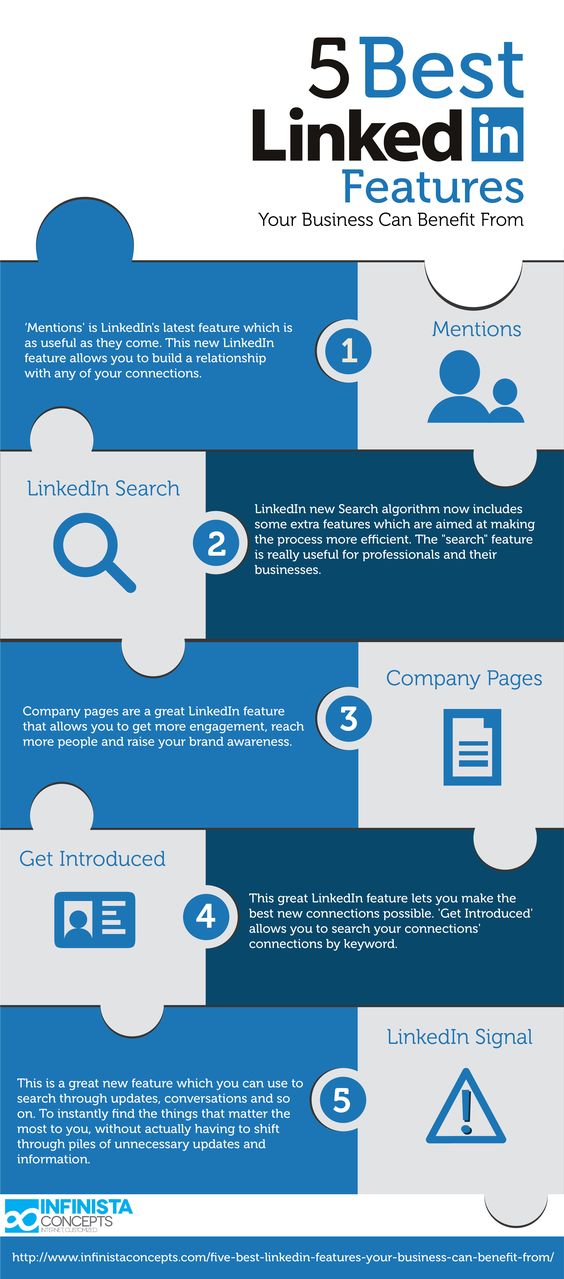 10 Ways To Look Smarter on Linkedin

Top 8 Linkedin Photo Mistakes

How To Create A Kick-Ass Linkedin Profile

The Ultimate Linkedin Cheat Sheet – A Visual Guide To Achieving Linkedin Profile Perfection in 7 Steps

33 Linkedin Tips in 140 Characters or Less

37 Ways to Kill-It on Linkedin

Why B2B Marketing on Linkedin is so Effective

How to Increase Your Linkedin Engagement by 386%

How to Double Your Linkedin Connections in Just 5 Minutes Per Day

Find a whole list of helpful Linkedin Infographics here:
Titus Hoskins
www.bizwaremagic.com


Please share this information with all social network friends and work colleagues. Thank You.