Black Friday Offers At Bizwaremagic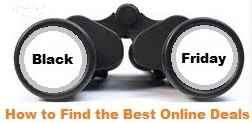 Once again special Black Friday deals and offers have been
posted on the Bizwaremagic.com site where holiday shoppers
can experience great discounts on Dell, HP, Alienware, Toshiba,
Lenovo… laptops, desktops and tablets.
As in years past, these major computer manufacturers/retailers
are offering excellent savings on Black Friday & Cyber Monday.
As an off-shoot of our Laptop Buyer's Guide, we run specially
dedicated web pages featuring the latest coupons/offers for our
subscribers & visitors.
Potential buyers can find these laptop coupon pages here:

Dell

There are also some excellent offers on our Corporate Business Gifts
Guide, which includes personalized and promotional business or
Corporate gifts. This business gifts page is located Here.



Happy Shopping!