BWMagic's Internet Marketing Newsletter



Google Released Major Hummingbird Update Last Month And Nobody Noticed
Written by Titus Hoskins


In celebration of its 15th birthday, Google told everyone that it
released a big, major update last month called the Hummingbird Update.
This is supposed to be one of the largest Algorithm updates since Google
blessed us with Caffeine in 2010.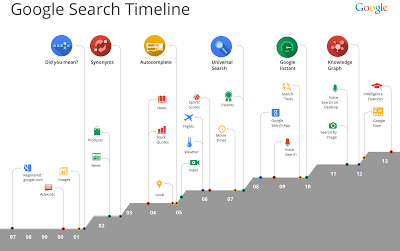 This Hummingbird Update is supposed to give Google searchers results/answers
for more complex "longer" questions. According to Google's blog, "You can explore
the world with the Knowledge Graph, ask questions aloud with voice search,
and get info before you even need to ask with Google Now."
For example, if you 'compare butter with olive oil' Google will give you a
side-by-side comparison so that you can receive or form your answer.
You can do the same thing for dog breeds and planets.
One gets the general impression Google is moving more towards voice search
and placing less emphasis on the old short keywords. It has nuked its popular
(although not very accurate) External Keyword Tool and lowered/removed the
importance of exact keyword links with the introduction of Penguin and other
changes.
If you have been studying and tracking Google over its 15 year lifespan,
you run the risk of becoming very cynical of its updates and changes. While
their stated goal is to give their searchers better quality results… one
can't help but judge Google as catering to its bottom line and its big brand
name sponsors. Nothing wrong with that, Google is a public company and must
answer to its shareholders, above all else.
However, one can't help but notice, with Knowledge Graph, and now with the
Hummingbird Update, Google may just be trying to keep users on its domain
for longer periods of time. The longer Google can keep users on their site,
the more information they can gather and the more ads they can sell.
Maybe that's too cynical a view, but everyone has to realize Google's main
competition is probably Facebook, which is currently beating Google in the
"time spent on site" stats. But its Google's birthday and you simply have
to play nice when it's someone's birthday.


Happy Birthday Backrub – You Have Come A long Way And The Party Has Just Started!






Kind Regards,
+Titus Hoskins
Did you find the above information helpful? If so, why not
help spread the word – recommend this content by using
the social bookmark sites below. The SEO Gods will Thank You!