BWMagic's Internet Marketing Newsletter


RingCentral Office Review – Virtual PBX Solution?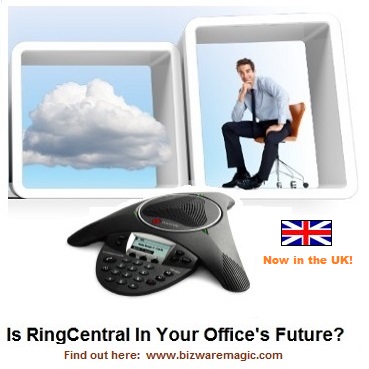 RingCentral Office Review – Is Virtual PBX Right For Your Company?
Written by Titus Hoskins


While reviewing RingCentral Office, I couldn't help but
feel how the times have changed. It really struck me,
that for the modern workplace, things have been altered
in very significant ways – especially when it comes to
communications.
We now have smartphones, ip phones, apps and touch
devices of all kinds… a whole sea of wireless mobile
gadgets which have truly changed how we connect with
each other. It's no wonder that a more modern PBX
system is needed to take full advantage of all these
new gizmos.
RingCentral Office is a perfect example, it is a
full-featured web-based (cloud) IP Phone and Fax
system which can be totally wireless and completely
potable. All you really need is an Internet connection
and a router.
I recently did a review or write-up on the benefits
and features of this virtual PBX office program from
RingCentral – to view it just Click Here
Now, whether or not, this hosted IP phone system
is right for your company or office, remains to be
seen. But anyone doing business these days, must
closely examine the cost-effectiveness of such a
system. In most cases, it will be much cheaper than
a traditional hard-wired phone network.
It certainly will be much more convenient to use and
implement in any office setting. Set-up can take minutes,
instead of weeks. You can instantly add users and
departments through your online account… giving you
total control of your office or company communications.
Most of all – it gives you one low monthly cost or price
which doesn't change. For new companies just starting up
this is ideal. For established businesses, RingCentral
Office can be a money saver or a good way to reduce your
operating costs or overhead.

For more info – just check out the complete write-up here
Helping People Succeed Online Since 2002!
Kind Regards,
+Titus Hoskins
Did you find the above information helpful? If so, why not
help spread the word – recommend this content by using
the social bookmark sites below. The SEO Gods will Thank You!