BWMagic's Internet Marketing Newsletter


Is Pleasing Google Worth It Anymore?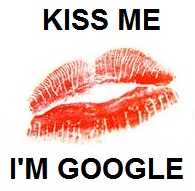 Is Pleasing Google Harming Your Business?

Every site owner and webmaster must answer this question for themselves,
but since all the endless updates and constant algorithm changes, Google
is not making that decision any easier. Since the Panda and Penguin Updates,
some webmasters go so far as wondering whether ranking in Google is worth
all the pain and frustration.
Then the cold hard reality and more importantly, your traffic log stats,
hits you in the face. Google search engine traffic is very valuable – get
just a faction of this traffic, and you can have a profitable site or business
on the web. For many webmasters, obtaining high keyword rankings in Google
for your niche or business, simply means steady sales and leads on a daily basis.
However, if your site has come under a manual penalty or suffered with
all the different changes, is Google worth your time to fix? If you can
afford to out-source your recovery and link building chores, pleasing
Google is well worth it. But if you're a small operation and have to
spend all your time fixing issues, which Google is constantly inventing
and re-inventing, then you may consider all the time wasted too costly
for the survival of your online business. It's a business call or decision
every site owner has to make.
In other words, don't ignore your site and business, just for the sake of
pleasing Google. For over 10 years, Google has been conditioning webmasters
and site owners to jump when they say jump – we are probably all guilty of
being manipulated by Google. Dog, Pavlov and Bell. More sadly, we have all
become addicted to all that free search traffic – maybe it's time we all
kicked the Google habit.
Concentrating only on Google may be the wrong strategy here and one only
site owners must decide for themselves.
Again, what makes this decision really tricky, Google simply controls the
majority of the web's search traffic, especially in the lucrative North
American market. So even if you get a number one ranking in both Bing and
Yahoo… the traffic is nothing compared to what you would receive with a
number one ranking in Google. Been there, done that.
However, Google has become extremely unstable in the last year and a half.
Getting and maintaining your Google rankings and traffic are a total crap-shoot,
almost every day, there are changes to Google's algorithm, the complex formula
they use to rank sites and content on the web. No matter how pure your site
is or how pure your marketing tactics may be – there's no guarantee your site
won't see a drastic drop in traffic from Google, without any notice or warning.
So is Google worth all the hassle?
Yes, but putting all your marketing efforts into the Google traffic basket
can prove to be a fatal mistake. One many site owners and marketers sadly
discovered in 2011 and 2012. A much better marketing strategy is to diversify
your traffic sources – so you're just not receiving the majority of your traffic
from Google search. Make sure your site can be found and ranked high in the other
search engines such as Bing, Yahoo and now Facebook. Build traffic links with other
related sites in your niche, put the emphasis on getting targeted traffic and
visitors, and not just for SEO reasons.
In addition, make sure your site has a strong presence in all the major social
networks such as Twitter, Facebook, Linkedin, Pinterest… and so on. Build
strong communities in all these networks and use these communities to boost
your traffic. Don't forget about Google, but just consider it like your rich
step-sister, the one standing in the doorway, which can be relied upon, to give
you extra valuable traffic every now and then.
However, if you're still having trouble with Google and becoming more frustrated
each and every day – take heart and always remember this important fact and never
forget it:
The Web Is Mightier Than Google – Always Has Been And Always Will Be.
Helping People Succeed Online Since 2002!
Kind Regards,
+Titus Hoskins

Like us on Facebook: Bizwaremagic Fan Page
Did you find the above information helpful? If so, why not
help spread the word – recommend this content by using
the social bookmark sites below. The SEO Gods will Thank You!