BWMagic's Internet Marketing Newsletter


MUST READ – Fixing Google's Penguin Penalty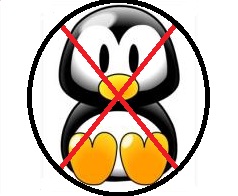 MUST READ – Fixing Google's Penguin Penalty


As I told you last week, the latest Google Penguin Update
has caused havoc across the web. Even sites who are supposedly
squeaky clean with it comes to link building have seen their
site's rankings simply tank in Google.
Only good thing which I can see, this Update affects almost
any site which has actively practiced SEO or have gone out
of their way to optimize their site. Millions of sites lost
rankings, which means there is some broad algorithm change
here which should be easy to spot.
One of the best reasons for all the de-ranking was put
forth by a site called Mircositemasters.com>, which does
SERP site tracking as their online business. They collected
data from thousands of sites and one of their major findings
has to do with "money keywords" in regards to the number of
your inbound "anchor text" links.
Those sites which have over-optimized their link building by
having money paying keywords in OVER 60% of their inbound
links were penalized in some way by Penguin. Those sites which
had less than 50% of their inbound anchor text containing
money keywords DIDN'T get a penalty.
Money keywords, as the name suggests, are those keywords were
the traffic can lead to a sale or lead. Simply, keywords which
produce money. As I tell anyone who starts with online marketing,
paying keywords are those which have Ads surrounding them in
search results.
You can often tell how lucrative a paying keyword phrase is by
examining the number of paid ads surrounding it when you do a
search in Google or Bing. Another way is to check them with Google
External Keyword Tool or Adwords to see the competition and how much
they're willing to pay for each click. Keep monitoring those keywords
over a few months, see which sites/companies are still there paying
the big bucks.
The main reason the outcry about Penguin has been so loud,
it's mostly businesses and affiliate sites which were earning
money (before Penguin) by mainly targeting these lucrative keywords.
Now their whole livelihoods are at stake unless they can fix the
problem.


Main Google Penguin Solution:


You must diversify anchor text to include non-paying money
keywords. Instead of always placing in your targeted keywords,
you need to use "click here", "go here" "here" "www.yoursite.com"
or we see a lot of sites now picking whole 4 or 5 non-related
word phrases for your anchor text.


While this seems like a simple solution…


It's not if you have been practicing article marketing (especially
before a few years ago) you could have thousands of the SAME
inbound money keywords in the anchor text links in your resource
box at the end of each article. Articles which can now be on thousands
of sites around the web.
So it might take some time before you get your overall inbound
links to your site under that 50% threshold. Of course, in a
lot of cases, you might have control over those links and you
can easily go back to change or diversify them.
One reason I believe this is the key to overcoming the Penguin
penalty – I have around 15 sites. The latest sites which are
around 1 to 2 years old were not affected that much by Penguin.
These don't have extensive links with the same anchor text because
since a few years back, I have been switching up my keyword anchor
texts in these links. On my most oldest site, which have 10 years
of link building with mostly "money keywords" was hit the hardest.
Keep in mind, there is always a shake-up when Google makes a major
algorithm change because the sites linking TO you may be affected
and this will flow down or lowered the PR juice of your links
from these sites. Sort of an after-shock effect from Penguin, your
link diversity might be fine but those links have lost some of their
former strength.
The more sites affected the more "wide-range" the fallout or
changes in Google's search listings. I read somewhere that over
750,000 to 1,000,000 sites received warnings in Google's Webmasters
Tools that their links were unnatural.
In addition, there are probably other issues involved here too,
especially dealing with links from related or relevant niches
in your field. You must have some of these links in order to
rank for your targeted keywords. No big news there, but if you
ONLY have links coming from non-relevant sites, you may have
received a down-grade.
Another extremely tricky issue is Exact Keyword Match Domains,
(EMDs) you have your money keywords directly in the domain name
and URL. Matt Cutts and everyone associated with Google, says
these exact domains don't get special treatment when it comes
to ranking. I might be the exception, but my exact keyword
domain sites didn't lose any rankings with Penguin, a few even rose.
Even here, it's probably best to even diversify your inbound links
with non-related or neutral anchor text.


If you were affected by the Penguin update, I strongly suggest
you go here to read this post.


Other Helpful Links:

Google Penguin Tips From SEOs

17 Ways You Can Survive The Penguin Update


Google Penguin, Panda, PageRank (Triple P) & Bing Redesign
Kind Regards,
+Titus Hoskins
www.bizwaremagic.com
Did you find the above information helpful? If so, why not
help spread the word – recommend this content by using
the social bookmark sites below. The SEO Gods will Thank You!