BWMagic's Internet Marketing Newsletter


Can Apple's Siri Defeat Google?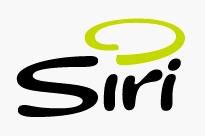 Image via CrunchBase


Recently, a guest speaker at the Pubcon search engine
marketing conference, stated: "SEO will be dead in around
6 months!"
Of course, that statement was supposed to shock and
draw attention to a curious question. Can the mighty
Google finally have some serious competition on its hands?
Before you start shaking your head, that speaker's
name was Leo Laporte of "This Week In Google" or TWIG
for short. So this is someone who probably has a closer
eye on Google than you or I.
Don't know about you, but for the most part, I am
way too busy figuring out Google's latest Algorithm
changes, to wonder if the whole foundation is about
to crumble. But this competition is something I never
thought of as even being competition.
The "David" in question here is Apple's Siri Technology
which they bought in 2010 and introduced on the iPhone 4S.
Siri is part of the iOS 5 and is a natural language software
that processes and answers your questions.
Siri is like your own personal assistant who gets to
know your individual preferences and adapts over time
to truly personalize your results.
Basically, Siri will search out information for you and
personalize the results to your liking and taste. It
can use speech and text to give you the answers to all
your questions.
At its core, isn't this something that Google is
currently doing? Answering questions and supplying
information?
The big question…


Can Apple's Siri do a better job than Google?


At the moment probably not, but what about a few
years down the road? Apple has a massive data center
in North Carolina collecting information (sound familiar)
that can be honed and perfected to deliver precisely
what's needed.
What if this Siri Technology is opened up for
third party applications and developments? What
if those other parties have a vested interest in
promoting and using this new language technology.


And what if Apple removes all Google search from
its countless mobile devices and replaces it with
Siri search?


Of course, Google is not some helpless little
competitor that can be easily defeated. It
has huge resources to take Apple on in an all
out war for control of the web. We already see
Google taking that battle to Apple with the
Android and other devices such as the Chromebook.
Google is also moving into speech and may even
"outdo" Apple when it comes to semantic speaking
search. Needless to say, no one is counting Google
out just yet.
However, many are saying Siri has "personality"
and is already connecting with its users in a way
that Google search hasn't. Plus, Apple is well
known for turning technology into very usable
"must have" everyday items, but is there
enough Steve Jobs DNA left to continue this
trend?

Let's face it-
Apple showed us how to use the Walkman.
Apple showed us how to use the Smart Phone.
Apple showed us how to use the Tablet.
Can Apple show us how to use a search engine?


Ultimately, it is those search users who will
decide how the future of the web plays out.


But getting back to the more serious question
at hand – how will all this new "spoken" search
affect online marketing and SEO? How can one
optimize their sites for Siri? How do they
make sure their product or business comes up
when a Siri user asks a question?
Forget the battle between Apple and Google, it
is this SEO question which will be the major battle
and concern for webmasters and online marketers in
the coming years, if not months.
For further information try the Forbes article
below:
Forbes – Why Siri Is A Google Killer
Helping People Succeed Online Since 2002!
Kind Regards,
+Titus Hoskins
Did you find the above information helpful? If so, why not
help spread the word – recommend this content by using
the social bookmark sites below. The SEO Gods will Thank You!