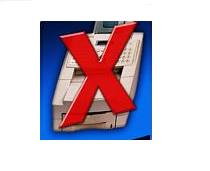 Internet Fax Service Guide
Future of Internet Fax
It is plain to see that Internet or email fax services will replace the old fax machine and the old fax system. It may take some time - but the old fax machine is history.
Internet fax services will only increase in popularity as our world becomes more and more depended on computers and the Internet. As we go totally wireless, email fax services will play an even greater role. God, help us all!
We already see the application of email fax services to VoIP phones. In early 2006, Venali launched a Branded Internet Fax Service with VoIP Provider Kancharla the First OEM Partner.
The future is everywhere...
..........
Please Note In gathering information and facts about the different Internet Fax Services, some online sites proved very beneficial. Mainly sites that rated the different Fax Services - nothing beats an opinion poll of actual users.
Internet Fax Service Guide
www.bizwaremagic.com
Please bookmark with social media, your votes are noticed and greatly appreciated: