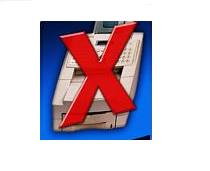 Internet Fax Service Guide
Save Money By Using Online Faxing
One of the major advantages of using an Internet Fax Service is the money you will save!
You can have a reliable and professional fax service with little or no set-up fees, no extra phone line, no fax machine purchase - low monthly maintenance fees or costs.
It has been estimated that a start-up business using Online faxing saves 85% on up front costs and 34% on monthly costs of traditional fax servers.
A person or company using very minimum faxing services each month may save even more by going with low-usage plans such as the one offered by Send2Fax Prepaid which only charges you $0.15 for every fax you send and a $20 deposit along with a very low $1.95 monthly fee.
Consider this scenario with a company purchasing a traditional fax machine, an extra phone line and faxing services. The savings will be significant if you go with an Internet Faxing service.
..........
Please Note In gathering information and facts about the different Internet Fax Services, some online sites proved very beneficial. Mainly sites that rated the different Fax Services - nothing beats an opinion poll of actual users.
Internet Fax Service Guide
www.bizwaremagic.com
Please bookmark with social media, your votes are noticed and greatly appreciated: