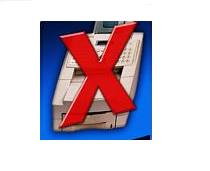 Internet Fax Service Guide
How do I read an inbound fax?
Incoming faxes are usually delivered to you as an email, with the fax as a file attachment. This file attachment will usually be a TIF format file, or it can be PDF, JPG or other formats.
To view these faxes or File Attachments you need a viewer. Most computers or users have Adobe Acrobat Reader which can read PDF files. Windows has a built-in viewer, in the most recent version of Windows, just double-clicking the attachment will bring up the Windows Fax Viewer automatically. You can then zoom in and out, move between the fax pages, or even edit the fax.
It is usually not recommended that you use any Graphics program like Paint Shop Pro to read faxes.
..........
Please Note In gathering information and facts about the different Internet Fax Services, some online sites proved very beneficial. Mainly sites that rated the different Fax Services - nothing beats an opinion poll of actual users.
Internet Fax Service Guide
www.bizwaremagic.com
Please bookmark with social media, your votes are noticed and greatly appreciated: