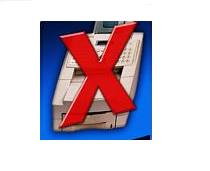 Internet Fax Service Guide
How do I know if my fax was received?
How Are My Faxes Tracked?
Usually, your fax service provider will have a couple of ways of notifying you about the sucess or failure of your fax.
Email - your fax provider will email you if your fax has been successfully sent or failed.
Web Interface - you can log-in to your Internet-based fax account and see the progress of your faxes. This should give the status of each fax you send or receive.
Many providers like MyFax will also report to you the cost of each fax you send.
..........
Please Note In gathering information and facts about the different Internet Fax Services, some online sites proved very beneficial. Mainly sites that rated the different Fax Services - nothing beats an opinion poll of actual users.
Internet Fax Service Guide
www.bizwaremagic.com
Please bookmark with social media, your votes are noticed and greatly appreciated: