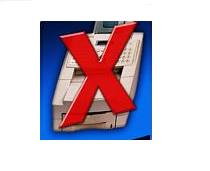 Internet Fax Service Guide
Quick History of the Internet Fax
Brief History of Faxing!
It has been said that the means of sending messages from one location to another stated with smoke and drum signals.
The father or inventor of the facsimile or fax machine is a Scottish inventor named Alexander Bain - he was granted a patent way back in 1843. Although this was a forerunner of today's fax machines - the concept or idea still forms the basis of our fax machines. He used electric clock pendulums to create a back-and-forth line scanning mechanism.
In 1861, Giovanni Caseli made the first fax machine called the Pantelegraph.
RCA in 1924 (Richard H. Ranger) invented a wireless facsimile using radio. The first transoceanic radio fax was a picture of President Calvin Coolidge sent to London from New York on Nov. 29th, 1924.
In 1929, another way for facsimile transmission was invented by Rudolf Hell, called the Hellschreiber.
In 1985, the first computer fax board was created by Dr. Hank Magnuski (GammaLink), it was called the GammaFax.
Email Fax
On June 24, 1997 - PSINet, the first commercial ISP introduced InternetPaper(SM) a service that sent documents from your desktop PC to any fax machine on the planet through the Internet.
And the rest, as they say, is History.
..........
Please Note In gathering information and facts about the different Internet Fax Services, some online sites proved very beneficial. Mainly sites that rated the different Fax Services - nothing beats an opinion poll of actual users.
Internet Fax Service Guide
www.bizwaremagic.com
Please bookmark with social media, your votes are noticed and greatly appreciated: