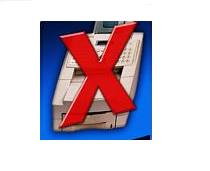 Internet Fax Service Guide
How Does An Internet Fax Work?<
An Internet Fax works by using email. You send and receive faxes by using your email system and the Internet.
You set up a local or toll-free number with one of the Internet Fax Service Providers and you receive and send faxes to your fax number using email.
You can use a Web Interface (online site) or you can use an email program like Windows Outlook. Some Internet Fax Providers also give you a free desktop application download that you can place on your desktop to receive and send faxes. Most will also work with Windows Office Documents.
Because it is email and the Internet - you can access your faxes wherever you have the Internet. This is ideal for mobile professionals, business travelers and for the ordinary person on vacation.
..........
Please Note In gathering information and facts about the different Internet Fax Services, some online sites proved very beneficial. Mainly sites that rated the different Fax Services - nothing beats an opinion poll of actual users.
Internet Fax Service Guide
www.bizwaremagic.com
Please bookmark with social media, your votes are noticed and greatly appreciated: