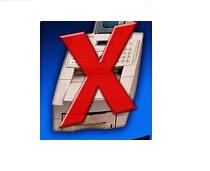 Internet Fax Service Guide
Metro Hi Speed - Northwest Internet Fax Service
MetroFax is an Internet Fax Service run by Metro Hi Speed out of Seattle, USA. An Internet company which offers Internet Fax Services.
MetroFax offers one of the most competitive fax services with prices starting at $12.95 a month for 1000 pages combined inbound and outbound faxes. Additional pages $0.03 - not including International faxes. 10 E-mail Addresses. Set-up Fee Free. Free 30 Day Trial.
Other Pricing:
Essential Plan - 500 pages (incoming outgoing) $7.95/mo* $6.63/mo ($79.50/year) Save $15 local number, $8.95/mo* $7.46/mo ($89.50/year) Toll Free Number Save $18
Value Plan - 1000 pages (incoming outgoing) $12.95/mo* $10.80/mo ($129.50/year) Save $26 local number, 14.95/mo* $12.46/mo ($149.50/year) Save $30
Professional Plan - 2500 pages (incoming outgoing) $35.95/mo* $29.96/mo ($359.50/year) Save $72, $40.95/mo* $34.13/mo ($409.50/year) Save $82
MetroFax is completely mobile with integration with Android and iPhone.
Keep Your Existing Fax Number
Local and Toll Free numbers available. Faxes are in PDF or TIFF format.
Plus - No Contracts
No activation fees, no minimum commitments, no early termination fees. MetroFax is a low-cost monthly service for your business.
MetroFax offers a whole range of Internet Fax packages which are completely scalable for small to large businesses.
MetroFax offers Custom Pricing for Companies.
MetroFax may not be as well known as the other Fax Service Providers listed in this guide but they do offer some of the best prices. Why pay more? While their services are particularly well suited for small and large businesses, the individual customer is just as welcomed.
Click Here For:
Please bookmark with social media, your votes are noticed and greatly appreciated:
Please Note In gathering information and facts about the different Internet Fax Services, some online sites proved very beneficial. Mainly sites that rated the different Fax Services - nothing beats an opinion poll of actual users.
Internet Fax Service Guide
www.bizwaremagic.com