**** BWMagic's Funny Quotes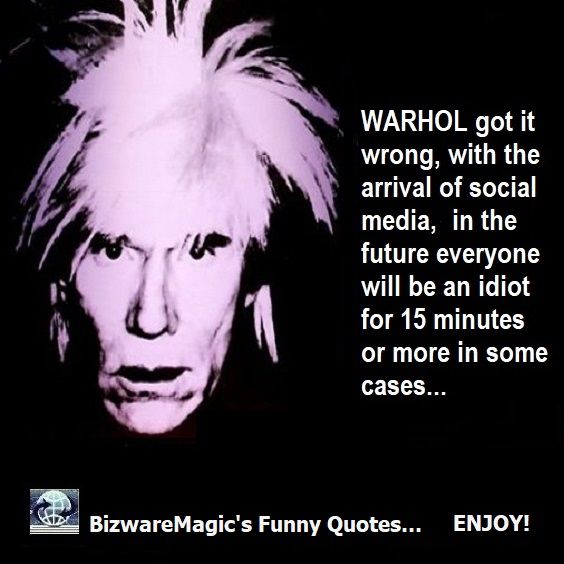 Category: Funny
"Warhol got it wrong, with the arrival of social media - in the future everyone will be an idiot for 15 minutes or more in most cases..." - Bizwaremagic.com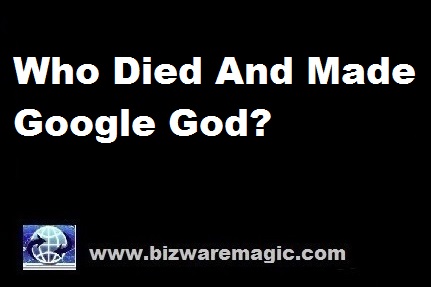 Category: Funny
"Who died and made Google God? - Bizwaremagic.com"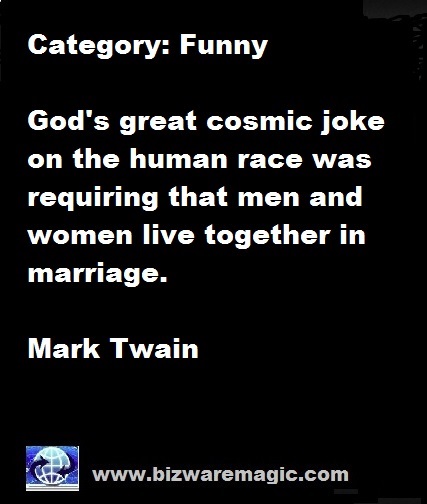 Category: Funny
"God's great cosmic joke on the human race was requiring that men and women live together in marriage. - Mark Twain"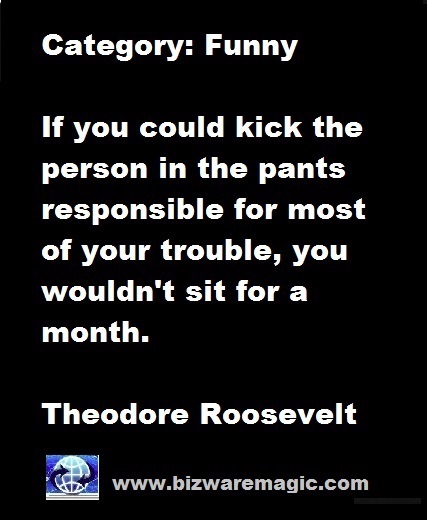 Category: Funny
"If you could kick the person in the pants responsible for most of your trouble, you wouldn't sit for a month. - Theodore Roosevelt"
For More Funny Quotes Click Here
Want to thank BWMagic for this content?
Tell a friend about us
, add a link to this page - or visit
our main page for more free guides & content
.
Link to this page:
Please bookmark with social media, your votes are noticed and greatly appreciated:

Affiliate Marketing Guide
Full Time Affiliate Marketer
Listed in this online guide are practical tips/advice on how to earn an Affiliate Income Online.
These affiliate marketing strategies come from first-hand experiences in affiliate marketing.
Put These Proven Strategies to work for you...
My #1 Affiliate Pick